Freakonomics blog posted about the phenomenon years ago. Their findings suggested the only reason home advantage – which in 2011 ranged from 54% in MLB to 69% in MLS – are referees. An avid Counter-Strike fan may already have realized that is not a factor that applies to the game – as referees in esports are hardly ever needed – so let us focus on the potential explanations for why home advantage could exist in esports.
For home advantage to exist in esports, one of the following has to be true (unless you have other ideas):
Players do not give their 100% on foreign soil
Players receive superpowers from the crowd on home soil (i.e. perform at >100%)
Competitors are affected for days by jet lag, even when traveling for 1-2 hours (most events are held in Europe, within an hour or two of travel for most European teams)
Now, we will not end the column here, although by reading thus far you have probably figured out the inevitable conclusion – for home soil advantage to be a factor, something so unlikely would have to be true that it is far more probable that home soil advantage simply does not exist in Counter-Strike. So instead, let us take a look at each of those arguments one at a time.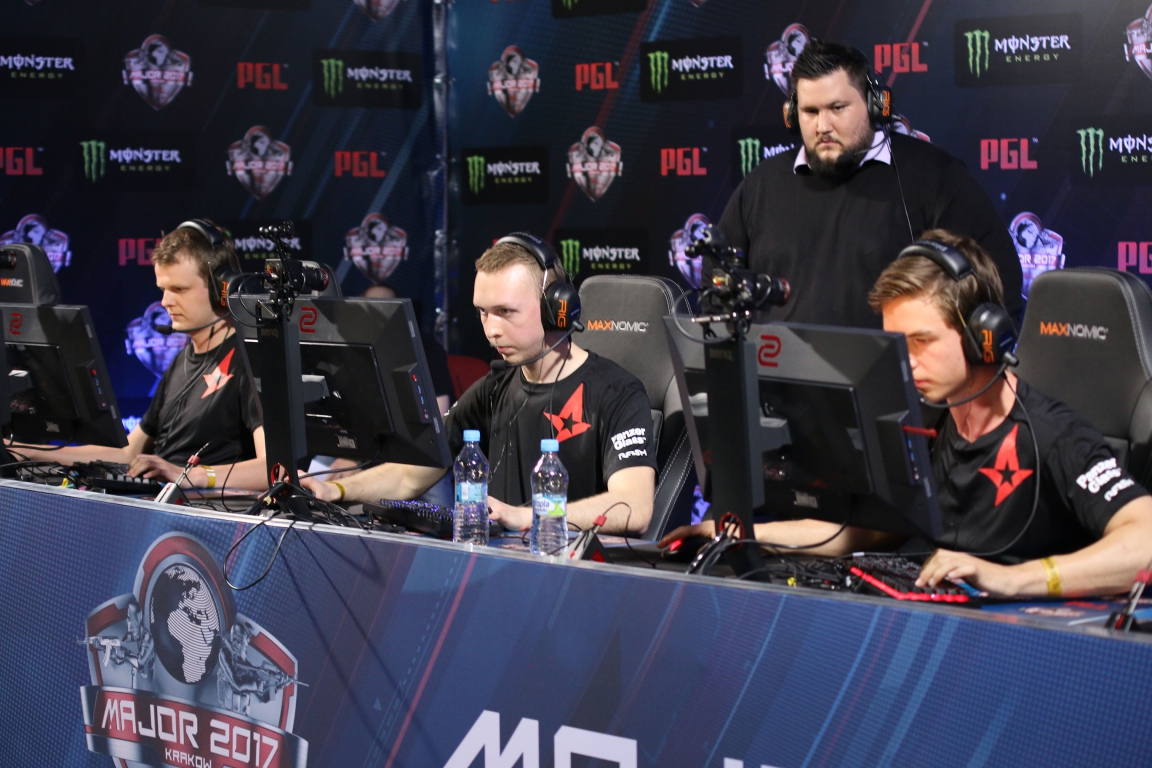 Players do not give their 100% on foreign soil
Can we end this one right here? Is there any reason Astralis, who have attended eleven events with their current roster but none of them in Denmark, would not try seriously elsewhere? Have they been saving energy for the recently announced Blast Pro Series, which will conveniently be held within meters of dupreeh's home? Will they unlock a new level of play where their aim is crispier, reactions faster and executions are better? Unlikely. Instead, they are doing – to a reasonable extent – everything they can to win all the events they attend.
Likewise, did SK – who last year won two majors with the roster featuring fnx – simply not try their hardest for the first two years of their top-tier CS:GO careers, until they finally got the ESL Pro League Season 4 Finals in Sao Paulo, where they were upset by the 7th ranked Cloud9 team in the grand final? In fact, should not the North American team featuring a few youngsters have cracked in front of a hostile crowd, even if it did not help SK? This is becoming ridiculous, so let us move on – there is no sensible explanation as to why teams would not try when on a piece of land that is not within the borders of the arbitrarily determined nation they were born in.
Players receive superpowers from the crowd on home soil
Some fans are adamant their favorite players perform better in front of a supportive crowd. Well, unless they are not trying on foreign soil, it means they would need to receive the equivalent of superpowers – allowing them to perform at above 100% of their capabilities – from the crowd to exceed their usual level at home. I am not much of a science fiction guy, and it is tricky to prove something does not exist, so we will put this one on the side until someone comes back with evidence that superpowers do indeed exist. It is not impossible that a single player sometimes cheers up after losing a round from chants, but that is not enough to swing games – and a mentally strong player can match that anyway. What can impact players if the added pressure a crowd can bring – for both sides – but that is irrelevant for this discussion's purposes as it can happen in any country.
Competitors are affected by jet lag, even during regional travel
This one has a tiny amount of truth to it, but it is not enough to swing the overall conclusion. Surely, especially during the busiest tournament season, players do tire from having to fly overseas weekly, sometimes multiples times within a month. But shockingly many tournaments take place within an hour or two of travel for most European teams – and the North American teams have actually done much better overseas than in the US – which is not enough to impact anyone.
It is important to note even the once-a-week travel of the busy season does not come close to that of professional athletes in leagues such as the NBA, where players sometimes travel to four different cities within a week's time while going through physical exercises that make Counter-Strike in comparison seem like… Well, playing a computer game. This simply is not comparable – travel impacts performance, but the way tournaments are stacked up, the home team might have had more travel leading up to the event than some visitors, negating the issue. There are no road trips of home game stretches in Counter-Strike.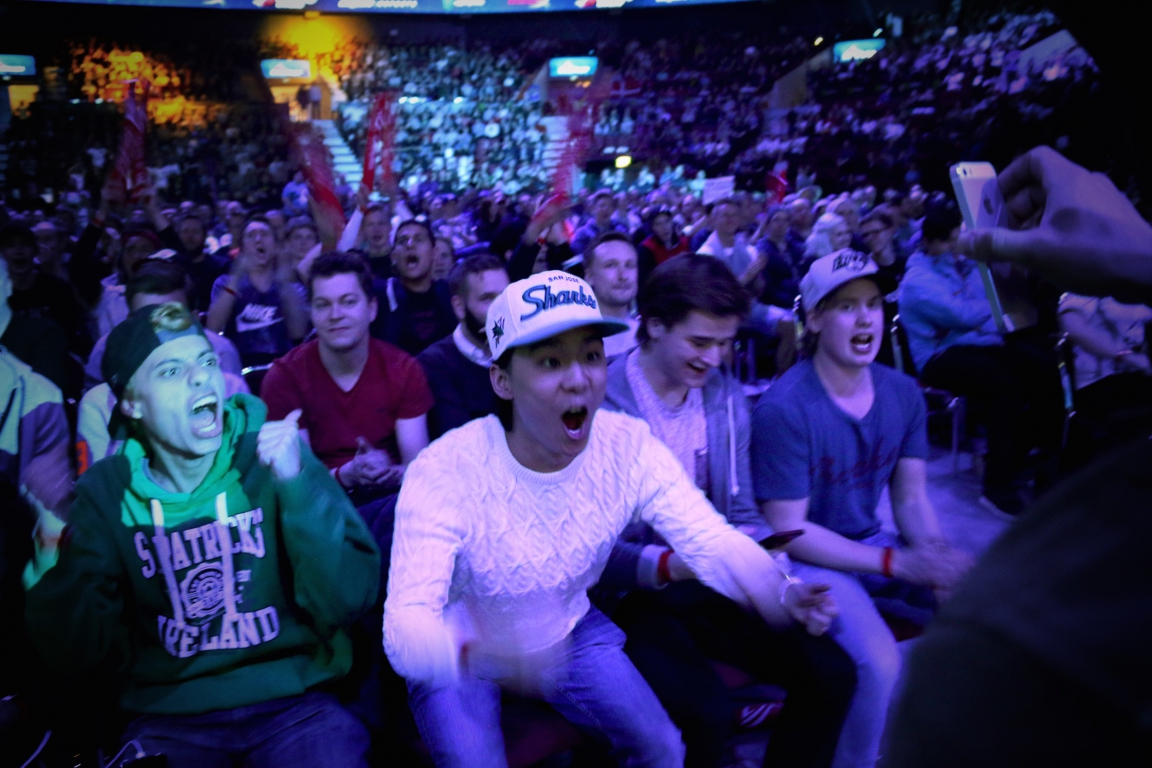 What is actually going on?
First of all, despite the crowd not impacting the players while playing a match, it makes sense that players give credit to them in interviews. It is a nice gesture for the people who make this all possible – the fans – and in addition, it does feel great when fans are chanting your team's name, so it is sensible to encourage it. You can enjoy something without it giving you an advantage – and while some may suggest that is what actually helps you, please refer back to the three-point test earlier in the column if you thought about changing your mind now. As mentioned earlier, a crowd can hurt nervous opponents, but that can happen anywhere and has no bearing on the country a tournament is being played in.
But preparation does matter. Certain teams and players will be more motivated to prepare harder for an event on their home soil. A good example of this is Virtus.pro, who said prior to EMS One Katowice 2014 – the major they won, despite struggling as a team in CS:GO in the first 18 months of the game's history – that they practiced harder than usual for the event because it was in Poland. That is real, because practice will make you better, yet it requires week(s) of time leading up to the event, and one might then wonder, could the players not direct their motivation at another event?
Fans and even the players of NiP credit the Swedish crowd, to some extent, for NiP's DreamHack Masters Malmo win last April. But in reality NiP had practically missed MLG Columbus because of pyth's visa issues, and as I wrote at the time, it really was the SuperBowl for NiP, whereas the other teams showed up to play the equivalent of a Pro Bowl, almost for fun. The incentives were misaligned, and NiP took advantage of it – but most likely not because of the home crowd or being on home soil, but because it was their first proper event with both threat and pyth onboard, and they had more to play for.
Conclusion
Home advantage has no basis for existing in esports because referees do not play a big role (thankfully) and travel is not one-sided enough. Perhaps sometime in the future, if teams begin traveling constantly for a televised league – perhaps something along the lines of Blizzard's Overwatch League – it may become a factor. But in 2017, and leading up to this year, it has not been in existence. Many want to bring it up because it does exist in traditional sports, and people love to compare esports and sports – besides, it is another cool narrative for media. But when they do bring it up, ask yourself – what is the reason for players playing better?
If you – or others – cannot think of a rational explanation, odds are good that home advantage does not exist.
About the author
Tomi Kovanen, more commonly known as "lurppis", is one of Finland's most prominent Counter-Strike experts. Kovanen started his career as a player back in 2004, retiring in early-2012. During his active years, Kovanen represented teams such as hoorai, Team ROCCAT, 4Kings and Evil Genuises.
Following his retirement, Kovanen has continued to be an influential member of the scene, sharing his expertise as a columnist, analyst, commentator and a frequent user of Twitter (
@lurppis_
).>