FaZe Clan
's win coincides with their main competition in 2017, namely
SK Gaming
and
Astralis
, seemingly dropping a notch in form. Astralis have yet to win a tournament since IEM Katowice, or to make a grand final of a tournament since SL i-League StarSeries Season 3 Finals in April. Number-one ranked SK had a tremendously successful early summer, but have now gone out in the quarter-finals at both PGL Krakow and DreamHack Masters Malmo, and failed to make the grand final at both ESG Tour Mykonos and ESL One New York.
So, many fans are already asking, who is going to stop the new FaZe? In this article we will take a look at the ways a team can be dethroned, assess their likelihoods, and then see of how the rest of 2017 might play out.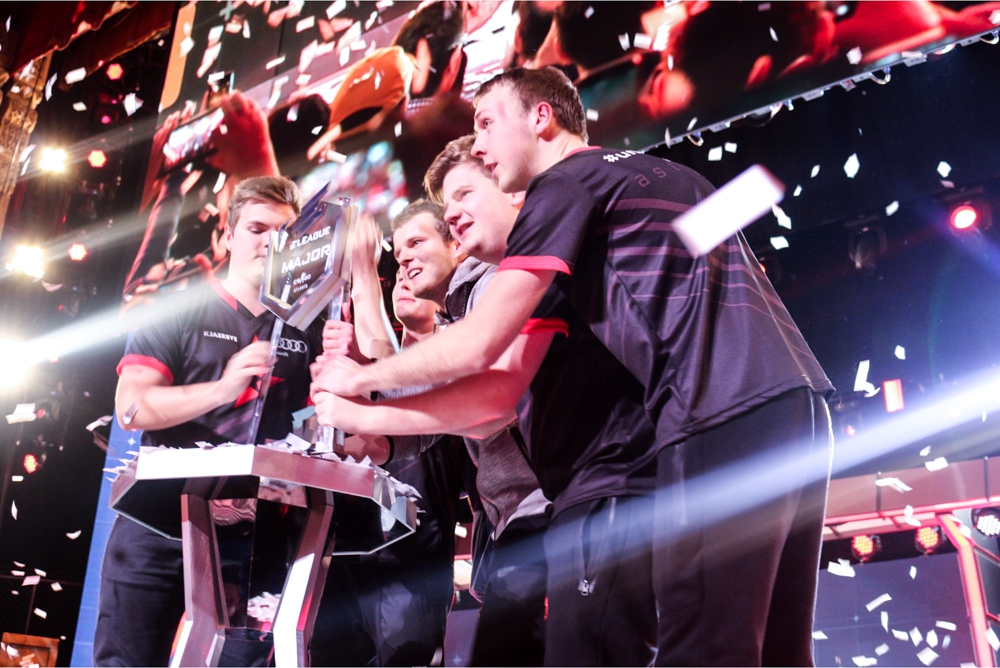 The comeback of the old elite – Astralis and SK
Perhaps the most obvious – at least in the short-term, but bear with me – scenario sees one of the top dogs of 2017, Astralis or SK, return to their top form and become the clear number one team again. While the previous roster of Astralis with
Finn "karrigan" Andersen
and
René "cajunb" Borg
, then known as TSM, never returned to that status after losing it in mid-2015, SK has already pulled off the feat. After two major wins in 2016, SK struggled to win tournaments a year ago and wound up removing
Lincoln "fnx" Lau
from the team's roster – despite not being able to pick up a new permanent member for months. Following a couple of events with temporary stand-in
Ricardo "fox" Pacheco
, SK picked up
Joao "felps" Vasconcellos
and became the best team in the world ahead of PGL Krakow.
While certainly a plausible scenario, currently it seems unlikely. Astralis has not even made a grand final in five months, and SK has looked shaken after the summer break. In their defense, there is a bit of an extended break now for Eleague that will allow all teams to practice more than usual, but getting back on top that quickly is still a tall task. That is especially true in a case where individual level of play is part of the cause for their fall – something analysts have been vocal about, and device mentioned in an interview. Both teams are all-time greats that must not be counted out, but at the same time, they probably do not represent the most likely scenarios. Instead, let us see what other options exist.
The rise of new contenders – G2, Liquid, North, and the likes
In the past month
Jonathan "EliGE" Jablonowski
and
Russel "Twistzz" Van Dulken
's Liquid have racked up the scalps of SK (twice, in best-of-three series), Astralis (in a best-of-three series) and
Virtus.pro
. The Frenchmen of
G2 Esports
led by
Richard "shox" Papillon
won DreamHack Masters Malmö following series wins over SK and
North
, and
Mathias "MSL" Lauridsen
's team – now boasting
Valdemar "valde" Vangså
as their new fifth – made the grand final in Sweden, won DreamHack Open Montreal, and topped their group at Eleague Premier. This trio alone has tons of potential and without a doubt a chance in a series against FaZe. What is more, each of them is trending up in right direction, unlike the Astralis and SK duo.
There are also other options outside the trio highlighted before –
Gambit Esports
have looked promising in the post-Zeus era,
Natus Vincere
could finally bounce back with the aforementioned leader behind the steering wheel, Virtus.pro might wake up from hibernation after
Janusz "Snax" Pogorzelski
's controversial Facebook post, or the new
Cloud9
roster could reach unprecedented heights. Fine, the later ones might have been stretches. But despite not necessarily being more likely than the first option, the rise of new contenders does represent another threat to FaZe. And yet it is not the one you would put your money down for, at even odds anyway.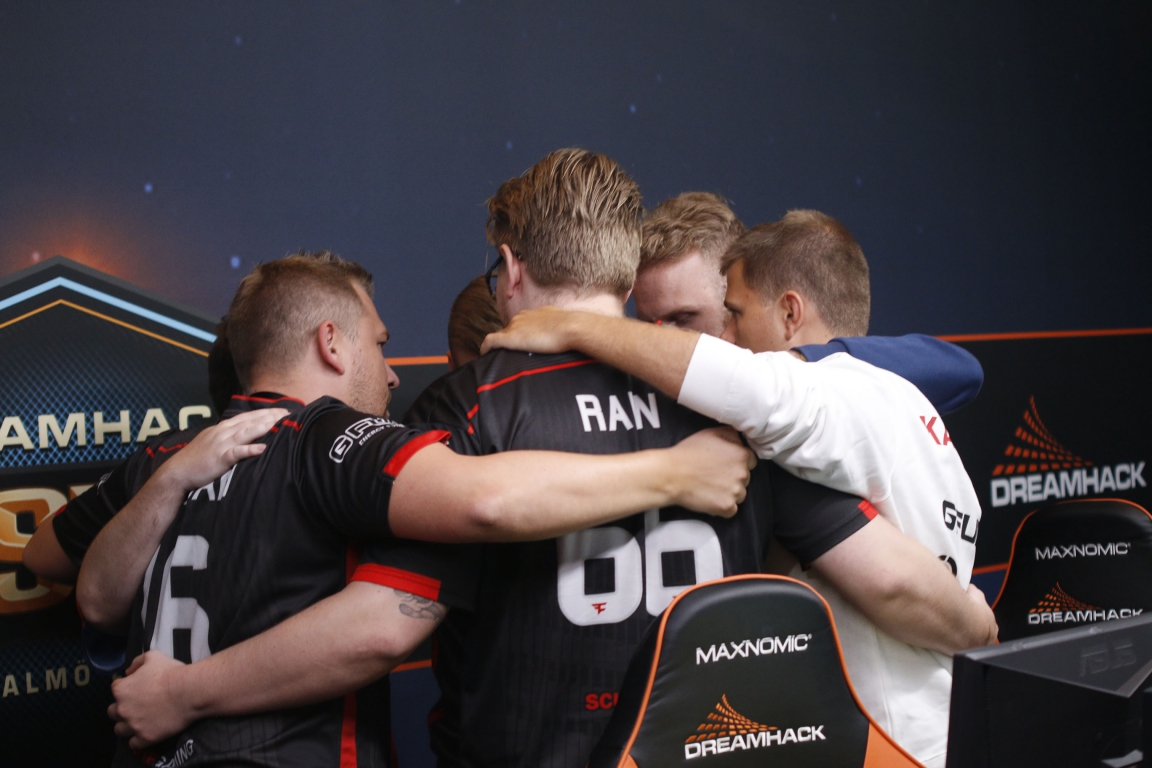 Time does away with FaZe's form – what will happen after the honeymoon period?
The most common – and unfortunately, boring – way for a team to lose out on making a time period their era, is the inability to stand the test of time forever. No matter how amazing Astralis's teamwork and tactics seemed in February, how no one could withstand that combination with the skill levels of
Nicolai "device" Reedtz
and
Markus "Kjaerbye" Kjærbye
, the threat is now altogether different. While SK remain major champions forever and
Marcelo "coldzera" David
may still be the world's best player, something is off about SK. Time causes all kinds of issues to teams, ranging from personal development to players wanting new roles and simply lack of practice, that teams struggle with.
As such, if FaZe do come out strong in Atlanta and win their second large-scale tournament in a row on the back of another incredible showing of individual skill fireworks, the most likely killer of them in somewhere down the line is not any of their dangerous opponents, but themselves. Any successful team will tell – in fact, device did this week in a text interview – how hard it is to stay at the top of your game when you are winning. It becomes increasingly tough to spot mistakes and improve. Now, FaZe do have an added security measure – enough individual skill to break through any defense, at any point, with any weaponry. But then again, so did
Olof "olofmeister" Kajbjer
's Fnatic teams. If you had to pick the most likely cause of FaZe's future fall, it would have to be father time.
How will the end of 2017 play out?
Right now FaZe are riding on a high and will get a chance to further tweak their game ahead of their next offline tournament, the Eleague Premier playoffs. The team led by karrigan likely will travel to Atlanta as favorites, and their performance in the state last attached by a similar force in Hurricane Irma just weeks ago will determine their outlook going forward. Make the grand final convincingly and it will be tough to make a case against
Ladislav "GuardiaN" Kovács
's new team at Epicenter – assuming they get through the online qualifier. With another break before IEM Oakland, the superteam gets another chance to recharge at home.
It gets too far to make any tangible predictions – especially given the tiny sample set we are working with – but there is a universe out there where FaZe wins at least two more tier-one titles this year. Not only would that definitively confirm the roster moves were the right move – in case you are not convinced yet, which I am – but it would open the door for FaZe becoming the best team of 2017, while NiKo could secure his spot at the top of the leaderboards for the best individual player of the year. There is a lot at stake, and the final months of 2017 will be, in the words of Thorin, straight fire.
About the author
Tomi Kovanen, more commonly known as "lurppis", is one of Finland's most prominent Counter-Strike experts. Kovanen started his career as a player back in 2004, retiring in early-2012. During his active years, Kovanen represented teams such as hoorai, Team ROCCAT, 4Kings and Evil Genuises.
Following his retirement, Kovanen has continued to be an influential member of the scene, sharing his expertise as a columnist, analyst, commentator and a frequent user of Twitter (
@lurppis
).