Few of today's fans are old enough to remember, but despite the
Fnatic
name being almost synonymous with winning, 2008 had been a rough year for cArn's troops. The team finished 2007 as the best team in the world with a roster of Archi, cArn, dsn, f0rest and ins, but faced growing struggles as 2008 went on. By late 2008 Fnatic crashed out of IEM Dubai in last place while struggling against the likes of Snajdan's lag-blank at domestic events, and it became obvious something had to change going forward.
In January 2009 it was announced that
Christopher "GeT_RiGhT" Alesund
– who was a controversial figure at the time, having been removed from SK due to social issues despite his obviously incredible skill level – would replace ins. Just a month later in February, Archi announced his decision to retire from Counter-Strike, and in his place was Gux, back then a largely unknown figure who had broken through in Snajdan's team in late 2008, with solid results domestically.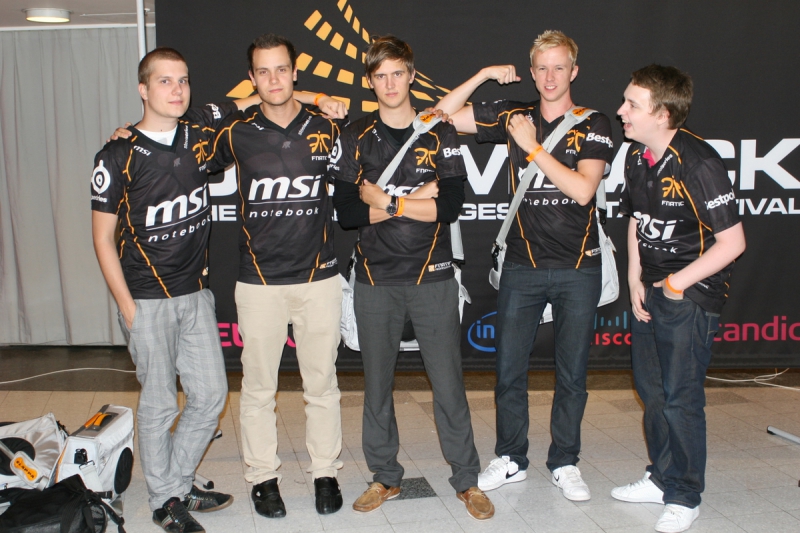 Fnatic's first event was the IEM European Championship, where they finished 4th, and then became major champions mere days later at IEM World Championship at the same venue, defeating the Polish side featuring Virtus.pro's duo of
Filip "Neo" Kubski
and
Wiktor "TaZ" Wojtas
, in the grand finals. The Black and Orange had arrived, and their 2009 went down as one of the most dominant years in Counter-Strike history, up until then – only to be outdone by
Natus Vincere
the next year – winning seemingly every event they attended until the WCG grand final.
Fnatic 2009 relied on the incredible fragging power of f0rest, GeT_RiGhT and Gux – certainly three top ten players that year – with dsn providing sniping and cArn calling the, admittedly, very loose and simple tactics that allowed his stars to wreak havoc by taking endless aim duels across the maps.
Present Day - Faze in 2017
Now, let us move forward by eight years to present time, where
Faze Clan
have just won two tournaments in a row without losing a single map, a nearly unbelievable feat when considering the level of competition at ESL One New York and Eleague Premier, with Faze needing wins over the likes of
Astralis
,
North
and Na`Vi.
Contrast Fnatic's style to Faze in 2017, and the similarities become obvious. The firepower of
Nikola "NiKo" Kovač
,
Olof "olofmeister" Kajbjer
,
Håvard "rain" Nygaard
and
Ladislav "GuardiaN" Kovács
gives
Finn "karrigan" Andersen
an unprecedented amount of skill to work with. NiKo is arguably the world's best player, and rain has finally found the consistency this year to become a top-ten player. The duo of olofmeister and GuardiaN were the world's best two players two years ago, and both have again reached a high level of play in their new setting.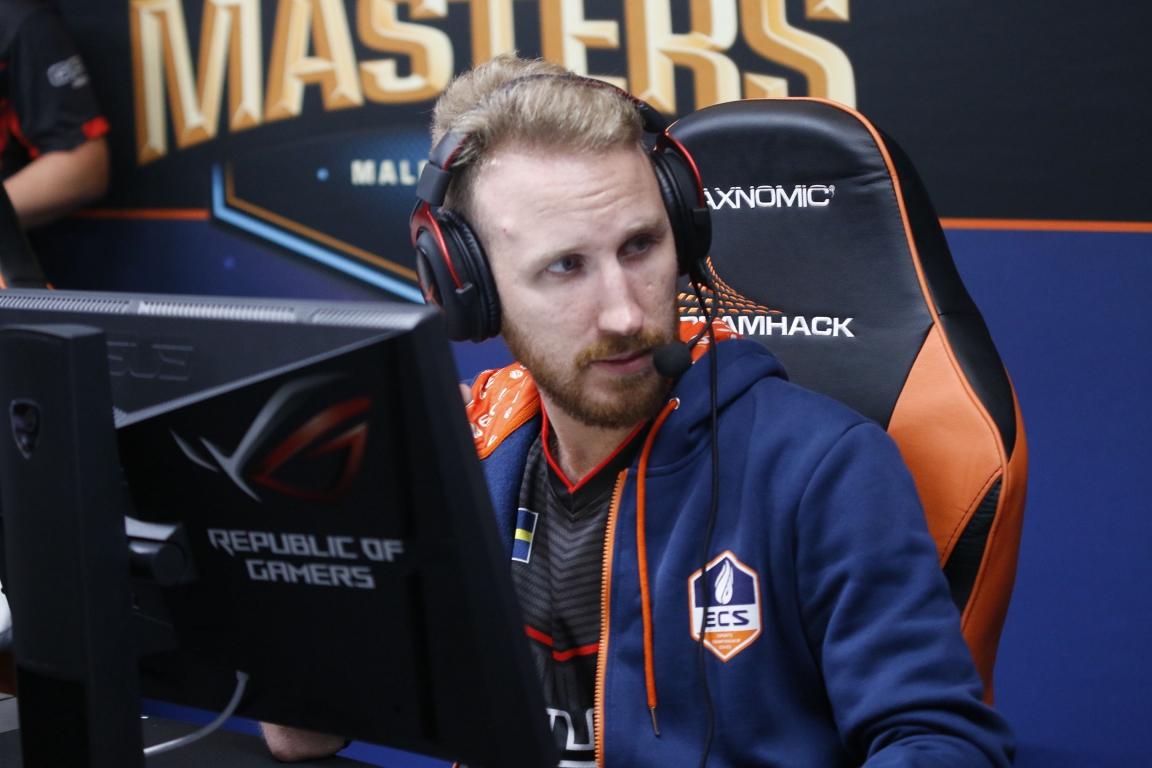 How does one stop this four-headed Faze monster?
Another factor playing into their pockets is the seven map pool. In Fnatic's days just five maps were played, giving their opponents a better chance of trying to master maps that required more tactics while maintaining more consistency across the board. It is impossible to be good – in the traditional way – on seven maps, because the past six or so years of data suggest humans are not able to keep tactical play at a high-enough level on seven maps at once. But that constraint does not apply to Faze, who rely purely on simple tactics called at the right times, forcing their opponents to match them up in skill.
As of October 16, 2017 Faze are ranked as the world's number one team. Following a disappointing group stage exit at their debut event of DreamHack Masters Malmo, they are on a 15-0 run offline, with a round differential of 240-112, good for an average score of 16-7. Not only have they been victorious thus far – they are yet to sweat.
The rest of 2017 will give competitors such as
SK Gaming
, Astralis, North,
Team Liquid
and
G2 Esports
numerous chances to – at the very least – break Faze's undefeated map record. And yet, the busy schedule of the final two months of the year is one additional thing going in Faze's favor. With IEM Oakland, BLAST Pro Series, ESL Pro League Finals and ECS Finals all scheduled for the last months – with many smaller events, including important qualifiers, that their competitors will need to attend – practice will be scarce. And guess who benefits more from teams needing to rely on skill?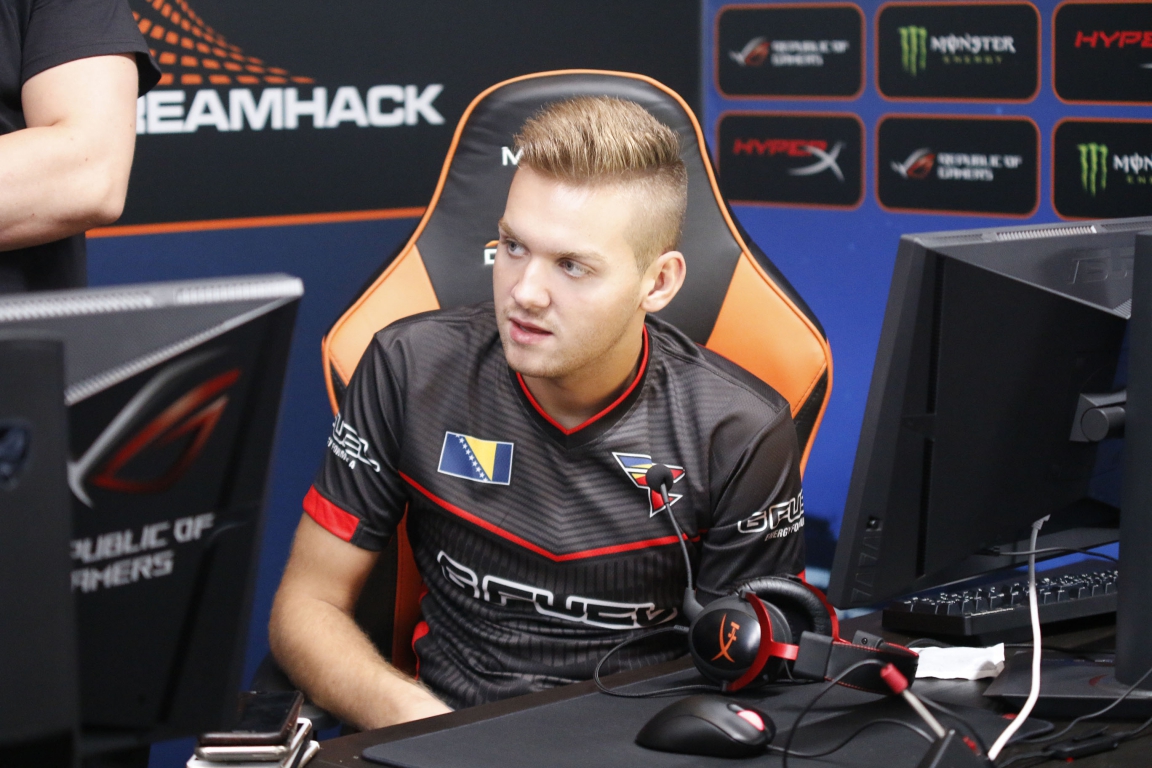 The winning play style in Counter-Strike has always varied across time. Most, at least to an extent, base their style of play on what could defeat the incumbent champions. The last two years have seen the likes of SK and Astralis reign supreme with tactical play, and it will take some time for challengers to adjust and figure out ways to best Faze's approach – though it may be damn-near impossible for as long as their four players are playing to this level, and karrigan can keep innovating a little bit.
Faze has a chance to put together a historical run if they rack up multiple titles, culminating in a trophy at Eleague Boston in January. A lot of work is left to be done – and it requires their players to stay hungry, and in top shape individually – but most of their competition is currently struggling. And oddly enough, most of their players have reason to have chips on their shoulders – karrigan for being removed from Astralis, NiKo for some still believing he had anything to do with
Mousesports
' struggles, and the duo of olofmeister and GuardiaN for proving they can still dominate. Should that not keep them motivated?
The next months have Faze written all over them, much like 2009 was all Fnatic's. Watching Faze play, it is hard to see anyone beating them at their own game – it is them who need to fall short of the finish line, and although admittedly keeping up their form to-date may prove to be impossible, they can win with much less.
Keep an eye on Faze, for the next months could give us all a chance to witness historical greatness.
About the author
Tomi Kovanen, more commonly known as "lurppis", is one of Finland's most prominent Counter-Strike experts. Kovanen started his career as a player back in 2004, retiring in early-2012. During his active years, Kovanen represented teams such as hoorai, Team ROCCAT, 4Kings and Evil Genuises.
Following his retirement, Kovanen has continued to be an influential member of the scene, sharing his expertise as a columnist, analyst, commentator and a frequent user of Twitter (
@lurppis
).