Day two was kicked off by a best-of-three quarter-final between OpTic and mousesports, which the latter won 2-0.
Mousesports unplug early once again
The third quarter-final started on Train, where OpTic won 12 rounds in the first half. It didn't take much effort for OpTic to hold the wall against two Germans and a European trio to win Train 16-7.
Mousesports stepped up on Cache and played both sides well, but Will "RUSH" Wierzba was unstoppable and with him topping the scoreboard, OpTic took Cache 16-11.
mousesports vs.
OpTic
mousesports: chrisJ, denis, loWel, NiKo, Spiidi
OpTic: NAF, RUSH, mixwell, tarik, stanislaw
The plow won't win the title this season
Virtus.pro started strong on Nuke, letting FaZe barely scrape three rounds in the first half. Moving on to the second half, FaZe could not stand up to the defending champions, losing Nuke 4-16.
We all thought that the plow is back, but I didn't last for too long. The first half of Overpass ended 7-8, which certainly wasn't as according to the Polish master plan. A shaky Virtus.pro side was exposed and FaZe capitalized on it, winning the map 16-10.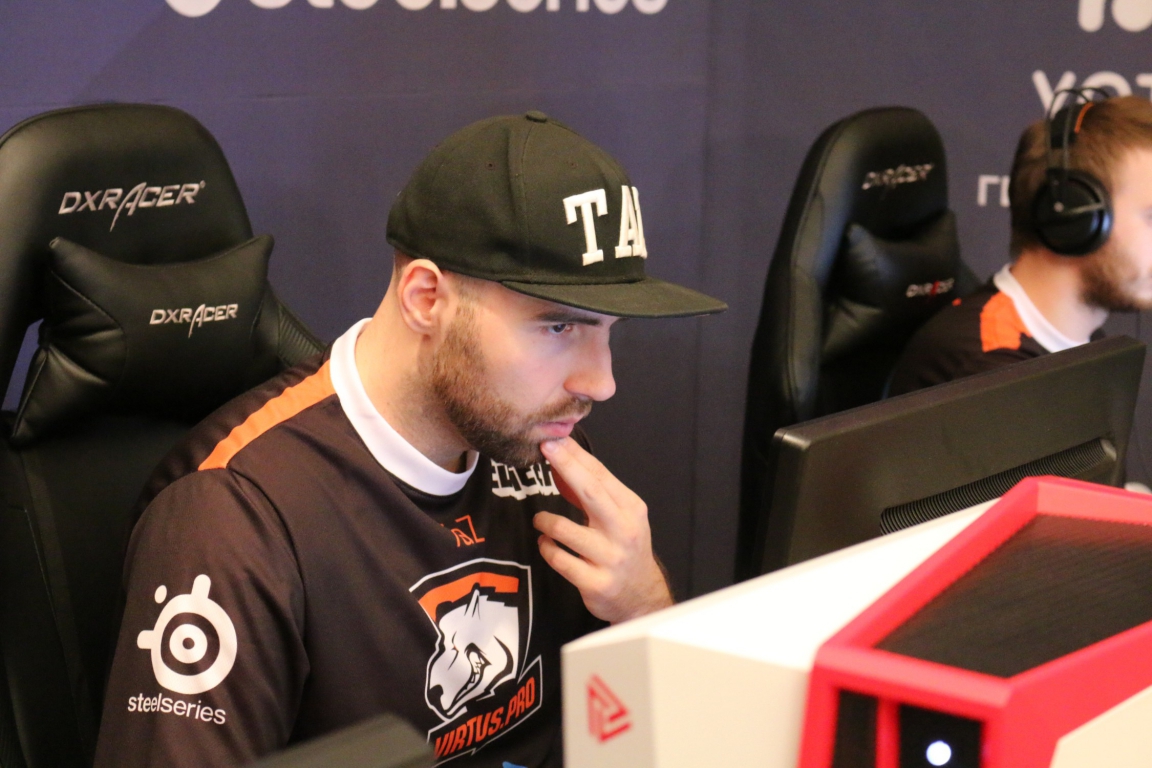 Cache, the decider, as the viewers had hoped, was a real test for both teams. The plow was over and FaZe ended the first half 9-6. Virtus.pro exhibited resistance and at 14-12 in favor of Wiktor "TaZ" Wojtas and co., we thought that the game is over. But however close to the semi-finals the Poles were, FaZe rendered themselves closer. Tying the game to 14-14, Virtus.pro found themselves in an all-in buy in the 29th round, which ultimately failed. Finn "karrigan" Andersen successfully led his team to victory, defeating the defending champions of Eleague 2-1.
Virtus.pro vs.
FaZe Clan
VP: TaZ, NEO, pasha, Snax, byaliFaZe: aizy, allu, karrigan, kioShiMa, rain
Tomorrow, the following matches will be played out to decide the grand finalists:
Friday, December 2
SK vs.
Astralis
SK: coldzera, FalleN, fer, fnx, TACO
Astralis: dev1ce, dupreeh, gla1ve, Kjaerbye, Xyp9x
OpTic vs.
FaZe Clan
NAF, RUSH, mixwell, tarik, stanislaw
FaZe: aizy, allu, karrigan, kioShiMa, rain