Once again the Counter-Strike world has seen how vibrant top-tier CS is at the moment. OpTic Gaming, who have won North Arena 2016 in Montreal, but crashed out of DreamHack Winter and failed to qualify for ECS Season 2, were one of the least expected to get in the grand final. However, the team led by Peter 'stanislaw' Jarguz have just defeated Astralis 2-1 (9-16 Train; 16-6 Cobblestone; 16-11 Overpass).
Danish S-Train
The grand final between OpTic and Astralis began with Astralis' pick, Train. Nicolai 'device' Reedtz won the pistol round with a double kill, which commenced a dominating Danish run. It wasn't until Astralis were up 9-0 that OpTic picked up two rounds on the defending side.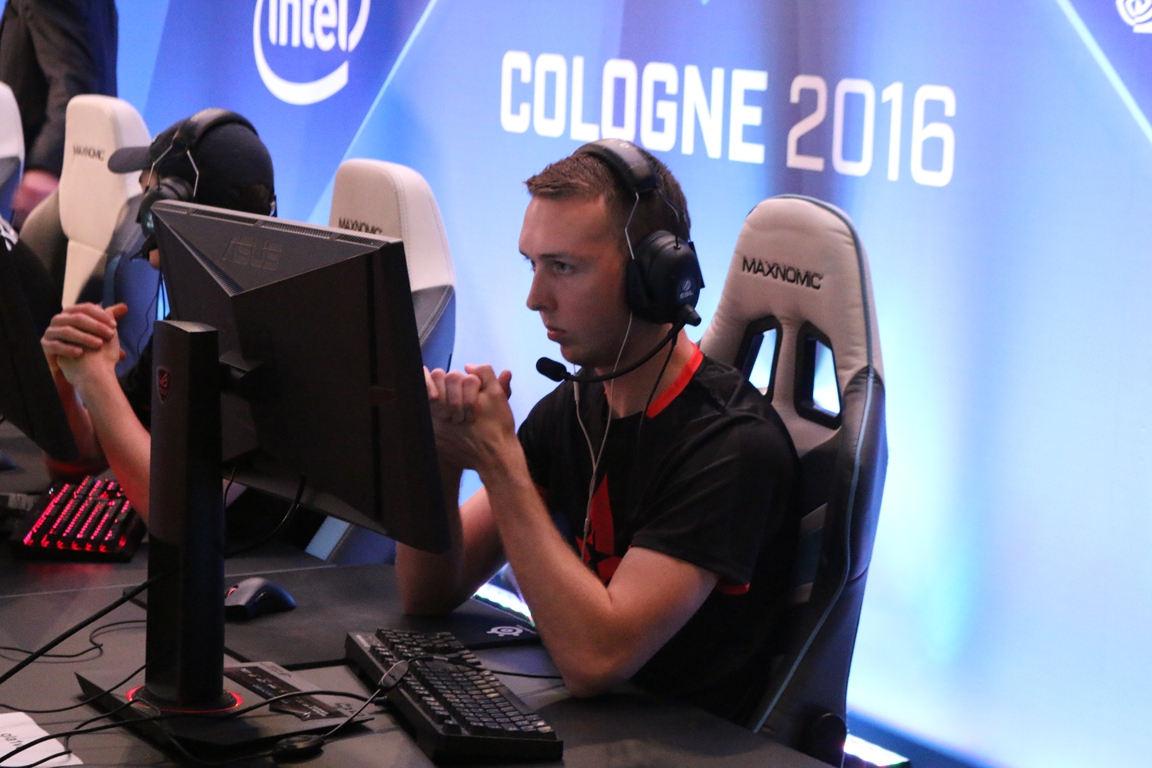 The half ended 11-4, and after switching sides, Astralis won the second pistol round. OpTic made a valiant effort, but the Train engineered by Finn 'karrigan' Andersen was not stopped and the Danes won 16-9.
Cobblestone
The tables have turned on Cobblestone, where the four North Americans and a Spaniard took control of the first half as Terrorists—completely obliterating Astralis' defenses—mixing both quick and Na`Vi-esque executions. The first half ended 11-4, and OpTic Gaming breezed through the second half to finish Cobblestone 16-6 to have a shot in the third map.
OpTicpass
At first glance at the results, the first half was a back and forth endeavor. However, it was OpTic who got ahead to 7-1 after winning a forcebuy after Astralis won their eco round. Astralis got their defenses together and trailed six rounds to finish the half 7-8.
As Counter-Terrorists, OpTic quickly put themselves on 12 rounds and they would certainly go on if device, whose impact had so far been decumbent in the grand final, didn't make a 1-on-4 clutch. OpTic reflected upon this and recovered to fortify their defenses and get to map and match point. With seven rounds to win in order to go to overtime, Astralis won three rounds before finally falling to the team few expected to advance to the grand final, yet to win the whole season.
Astralis vs.
OpTic Gaming
Astralis: dev1ce, dupreeh, gla1ve, Kjaerbye, Xyp9x
OpTic: NAF, RUSH, mixwell, tarik, stanislaw
OpTic have thus won $400,000 and become Season 2 champions, right after crashing out of DreamHack Winter 2016 a week ago.
The final standings of Eleague Season 2 are as follows
1.
OpTic Gaming — $400,000
2.
Astralis — $140,000
3-4.
FaZe Clan — $60,000
3-4.
SK Gaming — $60,000
5-8.
Team Dignitas — $50,000
5-8.
Ninjas in Pyjamas — $50,000
5-8.
mousesports — $50,000
5-8.
Virtus.pro — $50,000 dollar
9-12.
Cloud9 — $30,000
9-12.
G2— $30,000
9-12.
Na`Vi— $30,000
9-12.
Fnatic— $30,000
13-16.
Immortals — $30,000
13-16.
Echo Fox — $30,000
13-16.
ALTERNATE— $30,000
13-16.
EnVyUs — $30,000