Adam "Loop" Bahriz is legally blind due to being born with a rare medical condition. Known as HSAN2, the condition affects sensory nerve cells, and erodes the body's ability to sense pain, temperature, and feeling. Meaning Bahriz is unable to feel physical pain. Although the condition can also cause speech impediments, as is the case with Bahriz, the player's speech is still audible and easy to hear.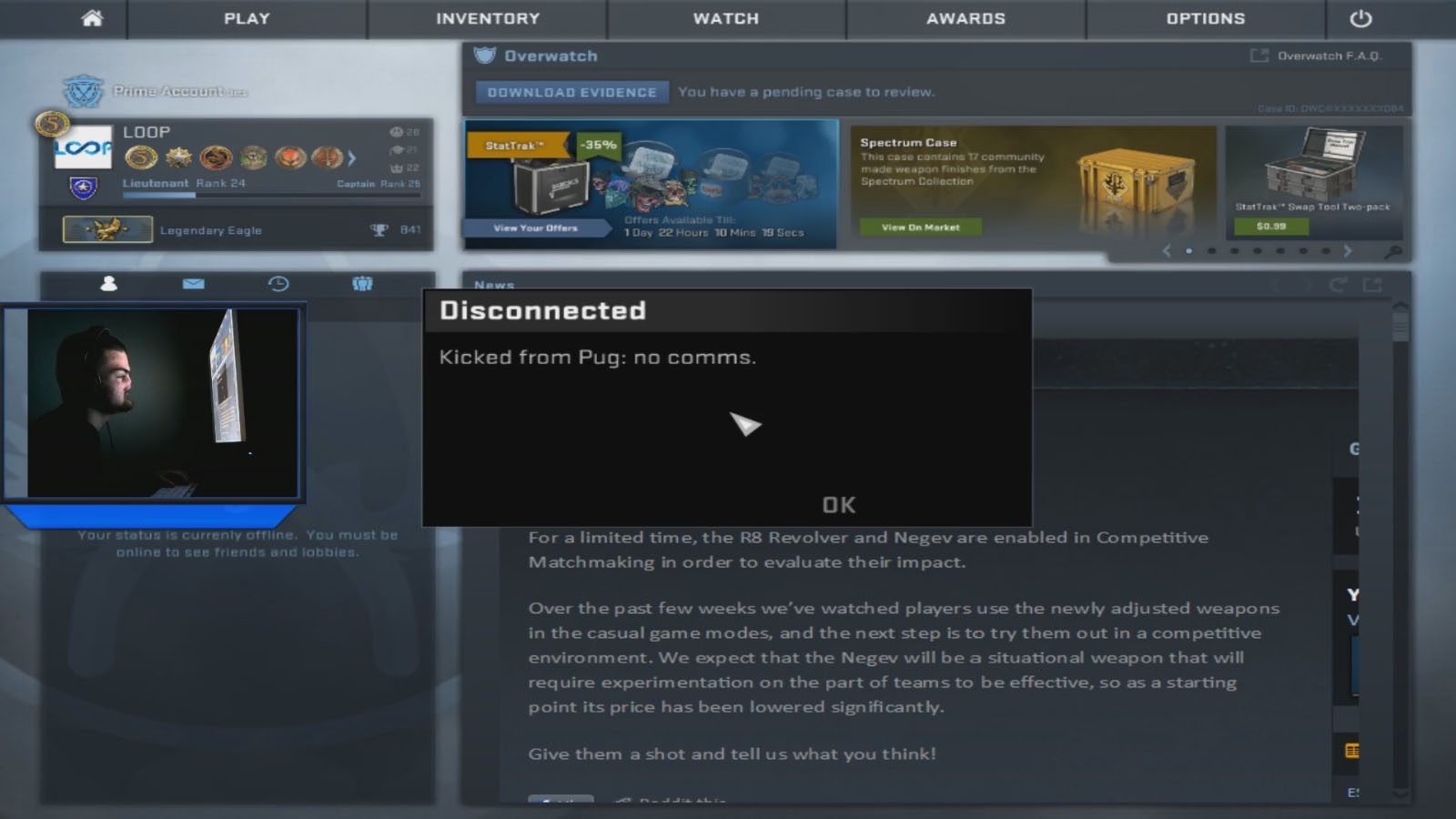 During a livestream on April 17, Bahriz was vote-kicked from an ongoing pick-up game on ESEA, after asking his teammates to throw a smoke. The four other players on his team almost immediately began calling Bahriz a troll, and threatened to mute him for the remainder of the game. Eventually, Bahriz was simply kicked out of the game, solely due to the sound of his voice.
"If Lo0p has a Twitter can someone link me? I'm trying to game with him", Cloud9's Jordan "n0thing" Gilbert wrote via Twitter.
The treatment of Bahriz didn't go unnoticed for long, however, as North American Counter-Strike veteran Jordan "n0thing" Gilbert quickly reached out to the player via Twitter. What ensued was that several other elite-level North American players followed suit, and offered to play games with Bahriz, who was capturing every moment through his stream.
"It shows you, though, that the community has so many good people that will go and support a kid even if he is born a certain way. Its a beautiful thing to see somebody go for it even though he may not be accepted by some", said Abadir during his stream.
Another familiar face that went on to change Bahriz's day for the better was Mohamad "m0E" Assad, who gave the player two separate 500 dollar donations throughout the stream. Bahriz also received international support, as SK Gaming's in-game leader Gabriel "FalleN" Toledo, and former NiP player Robin "fifflaren" Johansson sent encouraging messages via Twitter.
Pros and profiles show their support
"You deserve a lot more! #NeverGiveUP We are always with you. ❤️", NiP Gaming.
"Take some time and check out Adam "Lo0p"s stream. This guy is incredible all things considered, shout-out to the Reddit community as well ❤️", Johansson.
"Hands down buddy! Great gameplay you are nuts keep it up", Toledo.
"You won't believe how good this legally blind guy is at CS:GO", skrev analytikern Duncan "Thorin" Shields.
"So happy for you man, you deserve it", Danylo "Zeus" Teslenko.
"Love you bro, happy to see things being how they should, youre a legend my man. You better still use that popflash at A on cache btw", Shawn "witmer" Taylor.