The ball will be in VP's court, who will try to plow their way through the pitch to show that Lewandowski is not the only famous athlete who can kick a ball.
The highly anticipated match is a result of a Twitter exchange between Gabriel "FalleN" Toledo and Jarosław "Pashabiceps" Jarząbkowski, during which Jarząbkowski challenged Toledo to prove their worth in a real [offline] football match. El Clásico, which now gets a whole new meaning in CS:GO, was announced on February 25th and came to fruition thanks to ESForce, the parent company of both organizations.
guys Pls,we can show you in POLAND what is football .VP vs SK PRIZEPOOL 50 K $ 6vs6 stream included! Deal ? @VPSneg @DeSchlang

— paszaBiceps (@paszaBiceps) February 25, 2017
The teams will have eight players each, with the lineups being filled with various people from the two organizations, such as SK Gaming's managing director Alex Müller or Virtus.Pro's League of Legends player, Ivan "Paranoia" Tipukhov.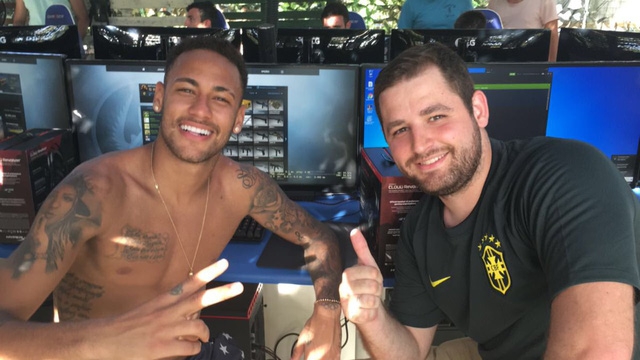 Round31 will be casted by Matthew "Sadokist" Trivett and Joe Miller, a critically acclaimed esports caster known in the Counter-Strike world for his excellent casting and hosting of CS 1.6 events.
Don't miss out on the first-ever football match between CS:GO teams at 19:00 CEST on
this Twitch channel
.
SK Gaming F.C.
FalleN, fer, TACO, coldzera, felps, kane, TheSlaSH, Unt0uch3D
Virtus.pro F.C.
pasha, TaZ, snax, kuben, neo, Paranoia, Junior, glebke