While numerous teams prepare for the major, the DH Masters Malmö closed qualifier could serve as a rope for those who missed the grand tournament. The seed-beneficial bracket encouraged deep runs for greater participants, who readied themselves for a rough fight.
The Europeans clashed hard and early
Godsent, considered one of the favorites, had an unexpected struggle against the promising talents Outlaws. After losing the first map 14-16, Godsent managed to clinch the second map to keep pressure on the Bulgarian side.
Unfortunately, Godsent did not manage to overcome their struggle, as Outlaws conquered them on the last map.
Outlaws then jumped on to the quarterfinals where they got joined by Hellraisers and, among others, Flipside.
In the quarterfinals, Outlaws, together with recognizable teams like Space Soldiers, Penta, and Heroic, faced elimination from the qualifier.
The top dogs had become destined to battle as Mousesports, Flipsid3, Hellraisers, and Team Envyus were the remaining four.
First past the finish line was none other than Mousesports, who, after a decimating victory over Flipsid3, once again showed that they are eager to compete this year.
Vincent "Happy" Schopenhauer finally got his return ticket to Malmö as Team Envyus managed to overcome Hellraisers in 2-0 fashion, thereby completing the participants list and concluding the European qualifiers.
Mousesports vs.
Flipsid3
Mousesports: chrisJ, ropz, lowel, oskar, denis
Flipside: WorldEdit, B1ad3, electronic, wayLander, markeloff
Hellraisers vs.
Team Envyus
Hellraisers: bondik, STYKO, ANGE1, Zero, Deadfox
Team Envyus: Happy, SIXER, xms, ScreaM, RpK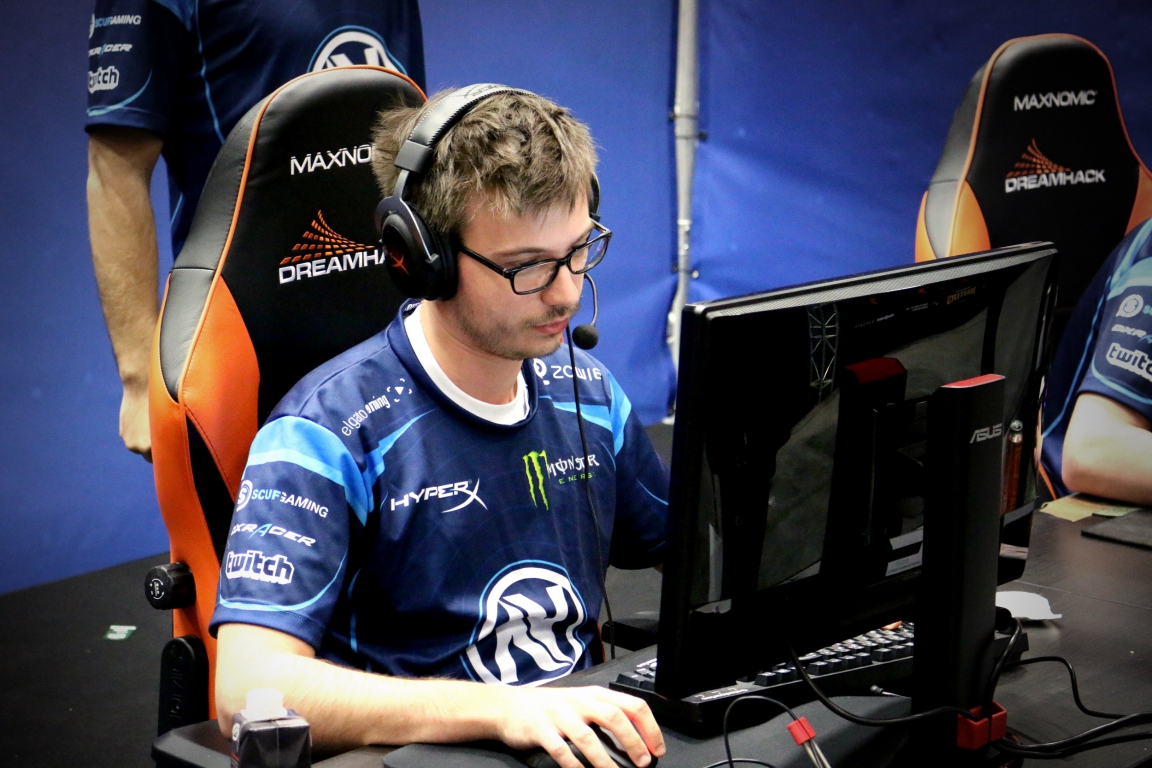 One ticket, two favorites
On the American counterpart, a more unfamiliar set of teams got the opportunity to qualify. Despite the fact that the number of professional teams was lower than expected, it provided an excellent occasion for minor teams to experience a greater opposition.
Like anticipated, the two favorites, Team Liquid and Renegades, fought in the final game for the last ticket to Malmö.
Coming out on top again was Renegades, which has previously seen itself victorious from the recent clashes between the teams.
As they obtained their third win in a row against Team Liquid, they also secured themselves the last ticket to Malmö.
Team Liquid vs.
Renegades
Team Liquid: jdm64, EliGE, stanislaw, nitr0, Twistzz
Renegades: jks, AZR, USTILO, Nifty, Nexa
The list of participants is now complete as we're slowly making our way towards DH Masters Malmö on August 29.
DreamHack Masters Malmö
Astralis (Invited)
Faze Clan (Invited)
Fnatic (Invited)
G2 Esports (Invited)
Gambit (Invited)
Immortals (Invited)
Natus Vincere(Invited)
NiP Gaming (Invited)
North (Invited)
Optic Gaming (Invited)
SK Gaming (Invited)
Virtus.pro (Invited)
B.O.O.T-dream[S]cape (Qualifier)
Team Envyus (Qualifier)
Mousesports (Qualifier)
Renegades (Qualifier)
For more information about DreamHack Masters Malmö, be sure to check out the
official site
and the trailer over in the Swedish article on
Fragbite.se
.