An Overtime on Cobblestone
After a technical pause caused by Johannes "tabseN" Wodarz's wireless mouse was finally over, Immortals defended the A site and won the pistol round. BIG, however, forced up deagles and p250s in the second round, and thanks to Kevin "keev" Bartholomäus' two deagle kills, the 7 months old team were able to overthrow the second Brazilian team in the PGL Major.
At 3-1 for BIG, Immortals had enough money for their first rifle purchase and turned it into an ELEVEN round streak - with new addition Vito "kNg" Giuseppe and Brazilian in-game leader Lucas "steel" Lopes spearheading the Brazilian fire with 35 frags combined.
Immortals tried to push B long with one person flanking from drop, but the German team stopped them before they reached the site, winning a round that would've otherwise most likely meant their end. BIG went on an impressive five round track before Lopes called a tactical timeout and Immortals were able to turn a round into their favor by attacking A and overwhelming Bartholomäus who was on the AWP.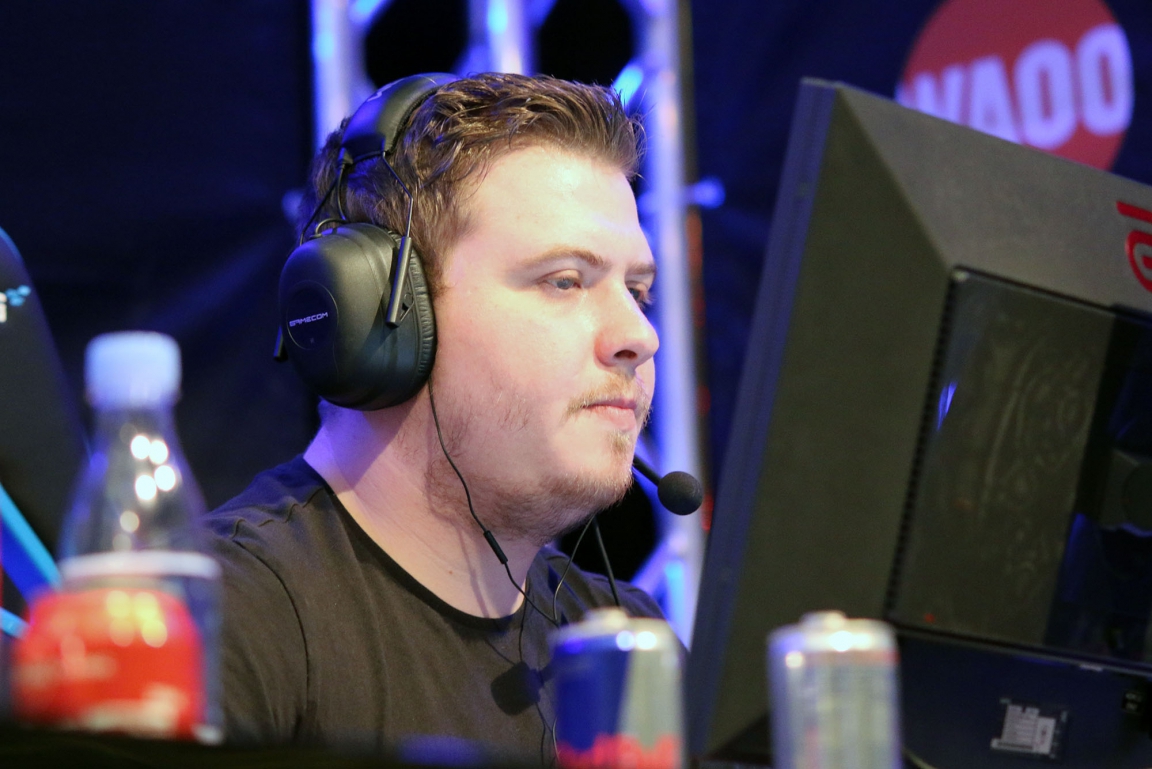 Fatih "gob b" Dayik, however, shot down three in drop the next round and BIG completely shut down Immortals to reset their economy and see their second tactical timeout depleted. Immortals attacked B and found success there (14-11). To negate that, Dayik called another pause and his men were able to string together three rounds in a row by dealing a lot of grenade damage in chokepoints. BIG reached 15 first, but Immortals were right behind them with a force buy and an A split (15-15).
The first half of the OT ended with Immortals up 17-16. BIG switched to the T side and overran as Nikola "LEGIJA" Ninić continued to outfrag everyone on the server (17-17). Immortals were out of money and BIG slowly pushed B to finish their comeback - and how else with keev knifing Lucas "LUCAS1" Teles.
A complete crush on Inferno
steel's players started out on the CT side and won the pistol round thanks to fast reactions from Ricardo "boltz" Prass and himself. BIG pushed their own luck with a force buy in the third round and with Immortal up 3-0 and an empty German bank, gob b called a tactical timeout. Gob b ordered his men to force once again, but a thwarted attempt gave Immortals leeway to gain a 7-1 lead. HEN1, however, showed his true self in the following round by sniping down two and along with the help of his comrades, BIG were down 8-1 and without any money to work with.
Immortals deployed a double AWP setup, one in the hands of HEN1, and the other in steel's or kNg's. Down 9-1, BIG scraped enough money for a hybrid 3 UMPs and 2 AK-47s buy, with which they successfully took control of B site. The Brazilian in-game leader, kNg, and boltz had enough money to force the issue, and with each of them having an impact, they successfully retook the bombsite and defused the bomb.
The half ended 13-2 in favor of Immortals, who read BIG's T side just like a guidebook.
TabseN started the second half with two USP-s headshots on banana, and with both sides trading lives, kNg eventually clutched a 1-on-2 to put his team on to map point. BIG forced up every single penny and managed to bring home five more rounds before steel's men closed the map 16-7.
A third map was needed to separate the teams
The deciding map was no other than the Train. Immortals started on the defending side as they were able to use their previous drive to secure the first three rounds. In the meantime, Fatih 'gob b' Dayik prepared strategic solutions for the German side to use once the guns started rolling.
When BIG managed to level out the game at 3-3, the rounds started to fly away. Two rounds were awarded to the defenders just to be followed by three rounds to the attackers. A final economic reset for the terrorists provided Immortals an opportunity to secure eight rounds in total before halftime.
A continuing of the previous rally gave BIG a greater advantage as the Germans sat in the driver's seat after losing the gun round. TabseN was seen revenging his comrades when he saw off Immortals with six frags on two rounds. With a different variation than on Inferno, BIG could secure further rounds and rebuild the German defense they previously were known for.
The last gear was shown by Immortals as they dictated the pace of the game to outsmart the Germans and secure three more rounds to make it 13-13.
Immortals applied pressure throughout the last final rounds as they proved to be superior to BIG. Closing out the game in a scaringly close manner, BIG lost the last two rounds to end the match by 16-14.
Cobblestone (19 - 17) Inferno (7 - 16) Train (14 - 16)
BIG has eliminated from the PGL Major Krakow 2017 while Immortals continue on towards the semi-finals which will be played tomorrow on Saturday.
For more information regarding PGL Major Krakow 2017, make sure to check out our
viewer's guide
.