More than two years have passed since Simon "twist" Eliasson played a CS:GO Major tournament, and as the scene has evolved and grown so much since 2014, not many know about the Major merits under Eliasson's belt. Not only has the 22 year old participated in three of the Valve sponsored tournaments, but actually reached semi finals at one point.
At EMS One Katowice back in 2014, Eliasson's LGB eSports won their group, defeated Fnatic in quarter finals but fell to the eventual victors of Virtus.pro after three maps in the semis. Other than Katowice, twist played for SK Gaming at the first major — DreamHack Winter 2013 — and with FlipSid3 Tactics at the 2014 edition of the same event. However, his teams didn't manage to reach playoffs in any of those tournaments.
So in a sense, one could say that the upcoming Eleague Major in Atlanta, Georgia is a comeback for twist. However, he's kept himself busy over the years. Since the fall of the LGB eSports team, Eliasson has played for teams like FlipSid3 Tactics, Team Property, Copenhagen Wolves and Godsent. The latter was his residence before joining Fnatic via the well-known
Swedish shuffle
in late summer 2016.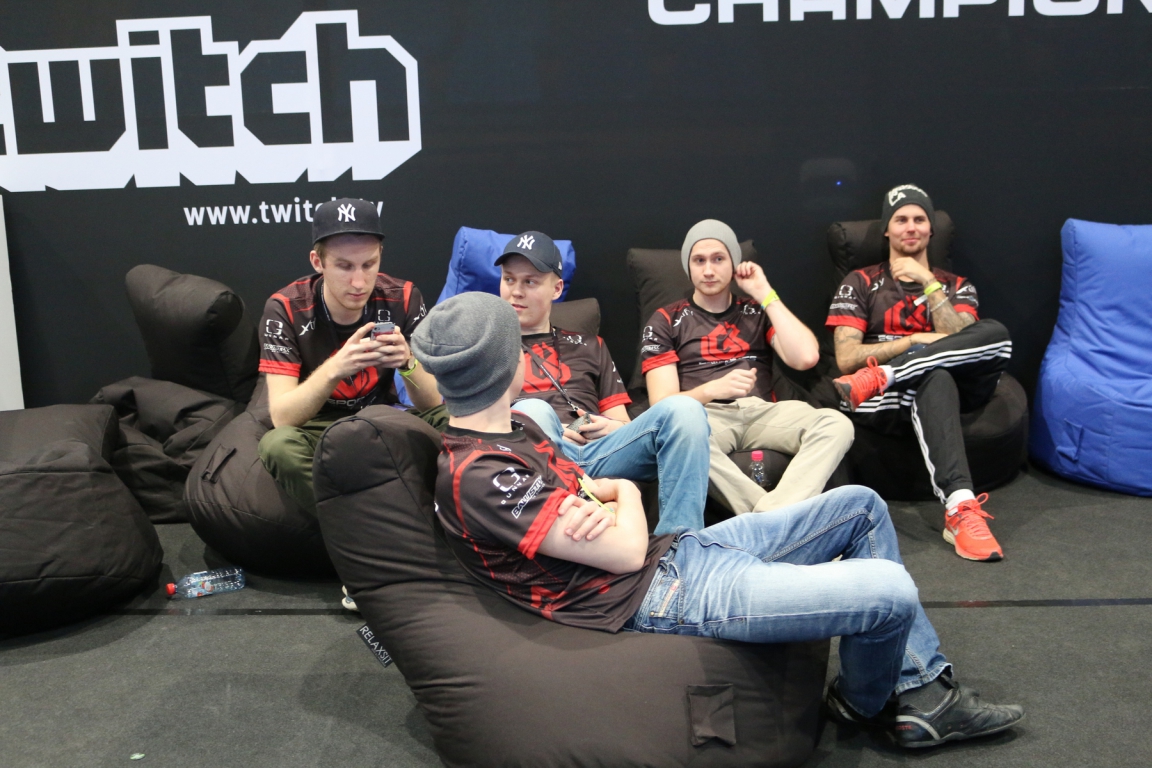 Eliasson's time in Fnatic has been turbulent from the start. In these past months he has lost two team mates due to player swaps and experienced both highs and lows in terms of results and placings. The team's performance in the European Pro League division was definitely above expectations, while the ECS and Eleague performances were lesser than fans had hoped for.
"We've had our ups and downs, like you mention, because we're a new team and are still trying to find our game. But I would say I have a good feeling at the moment, we're are comfortable with how we're playing", Eliasson told Fragbite.
Speaking of ups, Fnatic recently had a very positive result as they qualified for the upcoming $450 000 tournament DreamHack Masters Las Vegas. In that qualifier they managed to defeat G2 Esports, who happen to be their opponents in the first round at the upcoming Eleague Major, in an impressively convincing fashion. That win had the perfect timing considering the Major is just around the corner, and Eliasson says it gave the team a confidence boost since "we haven't had the results we had hoped for lately".
A confidence boost prior to the arguably biggest tournament since last summer is welcomed with open arms, but it doesn't really seem like Fnatic have been lacking in the confidence department. With a millon dollars and a Major title on the line, it should surprise you to learn that Fnatic have barely practiced together prior to Atlanta, but have focused on individual performances instead.
"We haven't been praccing, we've just played individually, like FPL and DM. We feel comfortable with our game, and we just felt we needed to boost our individual form, which is why we've focused on that instead of practice."
Although Fnatic aren't as unprepared as Eliasson makes it sound, at least not according to former coach and manager Viktor "vuggo" Jendeby.
"Of course we've been praccing, but we have chosen to focus more on the individual game than previously and other teams. We believe in the basics we have built while praccing in December and the additions we have prepared in January is enough, and if we are in good shape skill-wise we have a good shot to go far in the tournament", Jendeby says.
The Eleague Major will be the first of its ranks to use the Swiss format instead of a more traditional group stage format. This system was used in the qualifier and is considered to be a bit more fair, although it might be harder to keep track of what's happening if you're new to the format. Eliasson is a fan of the format compared to the old one as it guarantees teams more matches as well as it allows for more mistakes, in a sense.
"I think it's great that they finally changed it. It's always fun to play more matches when you're on the road, and it also feels better to play when you know you have a cushion of three losses instead of two."
Sure, a cushion is nice and all, but will Fnatic really need it? Eliasson doesn't think so, as he — of course — considers his team to be the best one on site. However, when asked about their toughest opponent, his eyes trail down to Sweden's southern neighbors of Denmark. That doesn't mean that much though, as this is indeed the toughest starting field in the history of Majors.
For example, this is the first time the eight Challengers are of a higher average rank than the Legends. How? Well, for starters a lot of great teams had either a bad or unlucky performance at the previous Major ESL One Cologne, but there's also another reason — player swaps.
"It feels like any team can beat the other. I think the reason to Challengers being stronger than Legends is because the highest tier teams have put themselves in a weird spot by doing lineup changes. Astralis are probably the favorites to win the whole tournament, but I don't really see any team as unbeatable."
Lastly, Eliasson takes this opportunity to quickly thank his old team mate Isak "cype" Rydman, with whom he played with in LGB eSports as mentioned at the very start of this article, for teaching him "everything he knows". If Rydman has taught Eliasson enough for the latter to win a Major is yet to see. The Eleague Major kicks off on Sunday at 16.00 CET, and Fnatic's opener against G2 will be the second match of the day.