Epitácio "TACO" de Melo and his SK Gaming are on a hot streak now with their three consecutive tournament wins, going into the PGL Krakow Major as one of the favorites. We got a chance to talk briefly about the major, how the time with João "felps" Vasconcellos has been as well as what he thinks about the swiss format.
Since adding felps, you've just kept improving for every day that has gone by. Can you pinpoint what the key factors have been for your recent success? What does felps bring to the team, game-wise, that fnx didn't?
That's true. We can't say we were in a slump with fnx because with him we were still playing semi finals and grand finals in every tournament we attended. Fnx is a passive player, really good on clutch rounds and really experienced. Felps brought more creativity and aggressivity in-game but, for what we were in need of, he was not the best option. We were thinking about bringing someone at least close to fnx's style so we could keep playing the way we like. In the beginning, it was really hard for us to play with felps and after two group stage losses, we had to review everything we were doing. The most important thing we did was showing felps that he had to be the player that the team needed and he understood 100%. Since then, we've started winning again.
By winning all of your three most recent events, you are considered the best team in the world right now. Do you feel that there's more pressure this time compared to previous majors and/or events? Do you feel a difference going into a tournament right after winning one compared to other tournaments?
We were the best team in the world in 2016 as well and I think we are better now than in 2016. That's a really good thing because now we probably know the mistakes we did last year and won't do those mistakes again. There's no pressure at all. We´re going to keep adapting, changing, creating and playing our game.
There has been a lot of tournament in recent time and preparation ahead of a major has maybe never been this limited. Do you feel that the preparation for the major exclusively has been suffering and that the practice has been for all events rather than just the major? Do you still have aces up your sleeve?
Yes, the preparation for the major was not good, or rather, there was no preparation [solely for the major]. Like you said, we played 3 tournaments in the last 4 weeks. We don't have any aces up our sleeves but we have creative players like fer and felps that always do surprising things.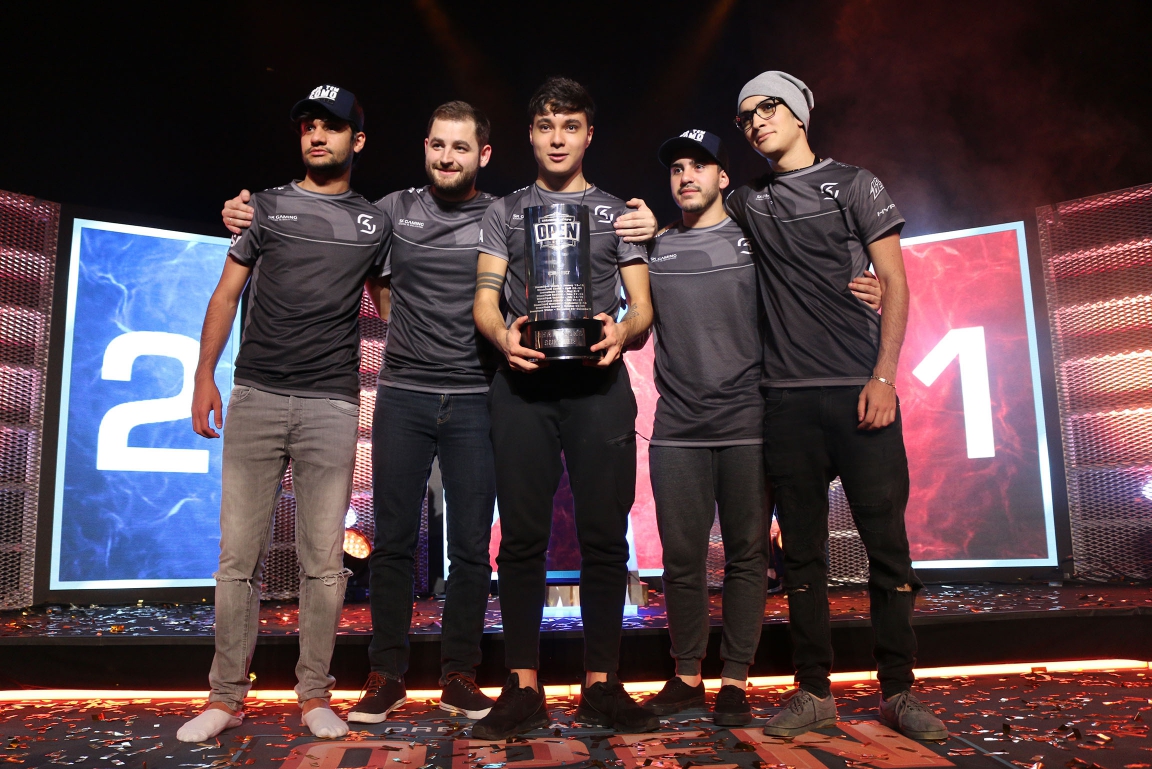 In a swiss format, you only know one of the teams that you're potentially playing against beforehand. How do you feel about not being able to thoroughly prepare for your group matches? How does it compare to other tournaments in the aspect of preparation?
Swiss format is a really good format, for underdogs. We don't feel even 1 % comfortable playing in this format. Every single match is best of one and I don't think it's a good thing. Everything can happen in a BO1. Like you saw at ESL Cologne, we lost more maps in the group stage (swiss format) than in the two BO3's and the BO5 that we played in the playoffs. We lost to Space Soldiers, a team that left the tournament with a 1-3 record. I understand that it's impossible to make every match BO3 but for me, the best format was the one that ECS used. About the preparation, I think it was fine, for us, because the way we prepare for the opponents is different and doing this a night before is really fine for us. I can't talk for other teams because I don't know how they do it.
Your first match-up is against PENTA, a team that impressed a lot at the qualifier. What are your thoughts on them and your match?
We practiced one map against them online last week and they impressed us. They're a really good team with lots of skill and new things. We won't underestimate them.
As mentioned, you're the team in the best form right now and amongst the favorites for the major. What are your expectations of yourselves?
Our goal is to win the major!
Any last words?
I want to say to SK fans and my fans that we're going to keep working really hard and we will do everything possible to keep winning. We are still hungry and we don't want to stop now. Thanks!