In the beginning of 2016, youngster Fredrik "REZ" Sterner started becoming more relevant to the international CS:GO scene. That was the beginning of what is expected to be a long and successful career as a professional Counter-Stirke player. in mid-July he took the leap towards the world elite, and it all started with a Twitter message from a legend — Emil "HeatoN" Christensen offered him a spot in NiP Gaming.
"I got a message from HeatoN on Twitter, where he said he wanted a word with me. After that, we booked a meeting where I got to share my thoughts on the offer, and how they saw me as a player and so on. I got a euphoric feeling, even though it was somewhat expected considering all the comments NiP Gaming got from their fans. Either way, I'm very happy to be given this opportunity, now I just have to show them what I'm made of", REZ told Fragbite in the beginning of July.
Sterner's road to NiP Gaming was mostly spent in Epsilon, a team which was formed via Cringe Gods. The team was initially a bunch of friends who met through the platform Faceit, and did well in tournaments much thanks to their individual skill rather than the tactical part of CS:GO, according to REZ himself. With this in mind, the move to NiP should be a rather big change for both REZ and William "draken" Sundin, who was also recruited to NiP from Epsilon earlier in 2017.
"It feels a lot more professional in a way, which forces everyone to commit to the team and focus more on the game rather than thinking of other things. You really have to give it everything when you play at this level, which also is a lot of fun. I'm still getting to learn everyone and build a chemistry with the players. It's been a smooth process so far, which helps."
Good start for REZ in NiP
There are many things that separates Sterner from many other recruits at the top, and one of them is that he played his first official match with NiP Gaming in an offline environment. The tournament was last week's ESL One Cologne, where NiP had a surprising 3-0 showing in the Swiss segment of the event.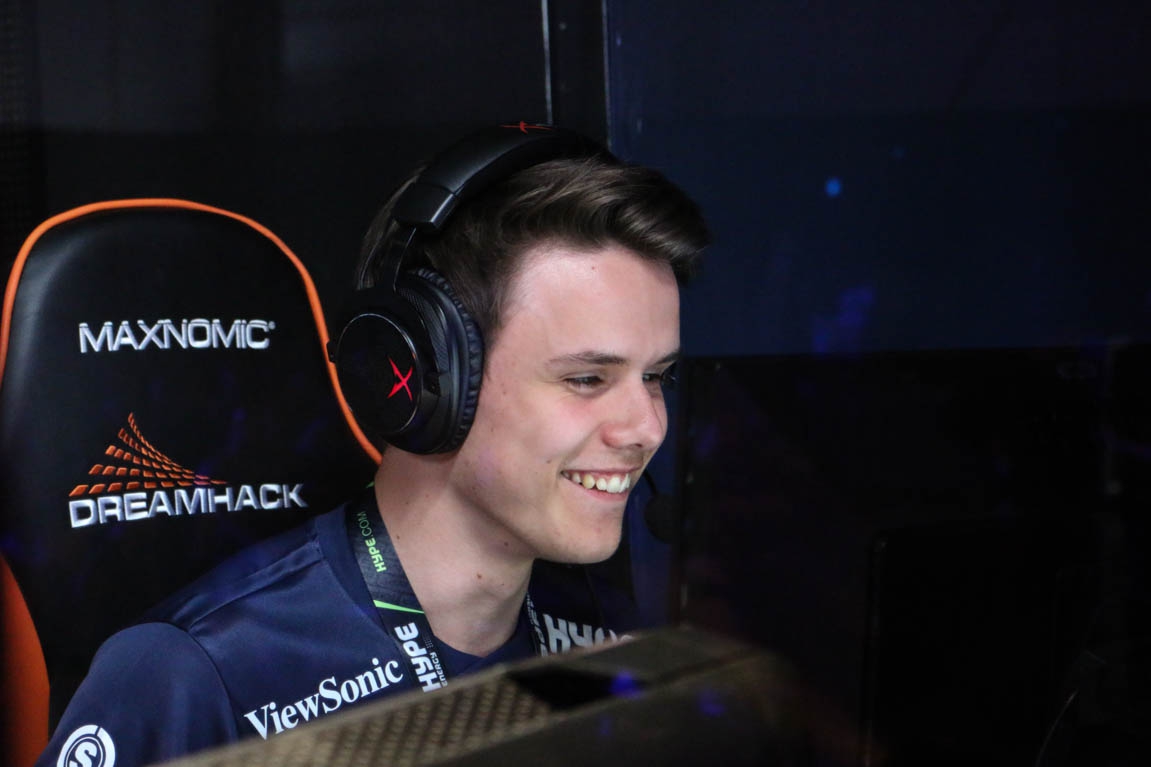 However, NiP's winning streak was stopped in the quarter finals, where they were eliminated by the future finalists Cloud9 via a 1-2 result. The Swedes played against Cloud9 in the very first map of the tournament, where Sterner — as well as the veteran Patrik "f0rest" Lindberg — truly shined on the server. However, when they played on the big stage in front of an audience, it was apparent that they still have experience to gain.
"I was quite surprised that we did so well, considering how little time we had to prepare. ESL One Cologne showed us that we need to widen our map pool, because right now it's obvious that we are good on Cache, but now we have to learn how to master the other maps as well. I learned a lot from Cologne, experiencing a powerful and professional tournament like that is very educational in itself. I also got to meet a lot of fans and a great audience, which is something I'll learn to get used to", REZ says about the trip to Cologne.
As NiP Gaming failed to qualify for PGL Major Krakow, which kicks off at the end of this week, they'll be in Valencia, Spain to play DreamHack Open. Definitely a smaller tournament than the one in Cologne, but still very important for the Swedish ninjas.
"We wish we had a little more time to prepare for both Cologne and Valencia, which is why we're going into Valencia with the same mindset as we had in Cologne. Every tournament we play is important to us, we're going to show that NiP is back at the top again, and therefore we have to take Valencia seriously. The competition might have been more fierce in Cologne, but every team we face is a fight, and we have to play our game correctly for it to go our way."
In Valencia, NiP will be facing EnVyUs, CLG, Heroic and more to fight for the 100 000 dollar prize pool. Their first game will be played against their countrymen of Red Reserve, a team which has the former NiP player Mikail "Maikelele" Bill in their roster.