Given the clear breaks throughout the tournament – three days off after both the qualifier and the group stage in Atlanta – the previews for ELEAGUE Boston will also be split into three parts. Today's release features the sixteen teams vying for a spot at the main event, with focus solely on the qualification stage.
Avangar
AVANGAR is the least experienced team attending the major qualifier. The second Kazakhstani team in Atlanta has only attended three offline tournaments, with their sole win coming at the CIS qualifier over fellow participant
Quantum Bellator Fire
. Four of their players are 18 or 19 years old – only dimasick is 21. The team has wins over
North Academy
,
Team Spirit
and
Passions
in their resume – as well as a close loss versus
Hellraisers
, which is likely more impressive. That they face
Mousesports
in the opening round is not helping, and it is hard to see a scenario play out where AVANGAR manage to make it out of the Swiss group stage. Then again, their goal here should be to gain valuable experience, play some close games and build on that next time around – much like the process
Vega Squadron
started by beating
Ninjas in Pyjamas
unexpectedly just over a year ago.
Cloud9
Stewie2K's team is one of the few teams who have no business being at the qualifier, but due to the antiquated system nevertheless need to play a couple of warm-up games on-site prior to the actual tournament starting. Currently ranked fifth in the world by HLTV.org, there are only a couple of teams who should be a true challenge for the Americans, and their biggest worry is that other top teams get upset by weaker sides, thus giving them unnecessarily tough match-ups. Cloud9's group stage exit at ECS Season 4 Finals was a disappointing finish to 2017, given the lengthy run of top-four finishes from DreamHack Open Montreal through ESL One New York and ELEAGUE Premier and IEM Oakland. Then again, they only lost to teams called
Astralis
and
Faze Clan
in Cancun.
Cloud9 are a shoe-in for a spot at the major itself, but their one worry is the players' record at the majors – only tarik has, and just once in an all-time easy group at MLG Columbus, made the playoffs. Combined that is once out of 19 tries. But without a severe meltdown in the qualifier – one that would likely require losing to the likes of
Renegades
,
Envy
or
Space Soldiers
– you can count on RUSH & co extending their cumulative record to 24 attendances. Making playoffs, if it comes to it, is another story.
Envy
During ESL Pro League Season 5 Finals I made a bet with
Christopher "GeT_RiGhT" Alesund
that EnVyUs would not make the playoffs at any tournament better than the DreamHack Open series. Despite racking up countless wins online, they are yet to do so – though they do have three top-fours at DreamHack Opens to their name, in the past six months. At some events they have showed promise, playing some close games versus the likes of
SK Gaming
, but remain unable to put together a string of results strong enough to impress. While RpK's level of play has been good enough to warrant consideration for a spot in
G2 Esports
by fans, SIXER remains a liability and ScreaM's play has been underwhelming overall – he is the one expected by most to carry this team as its top fragger. The Frenchmen should make it, but they are right near the bubble, and could fall out with one upset loss.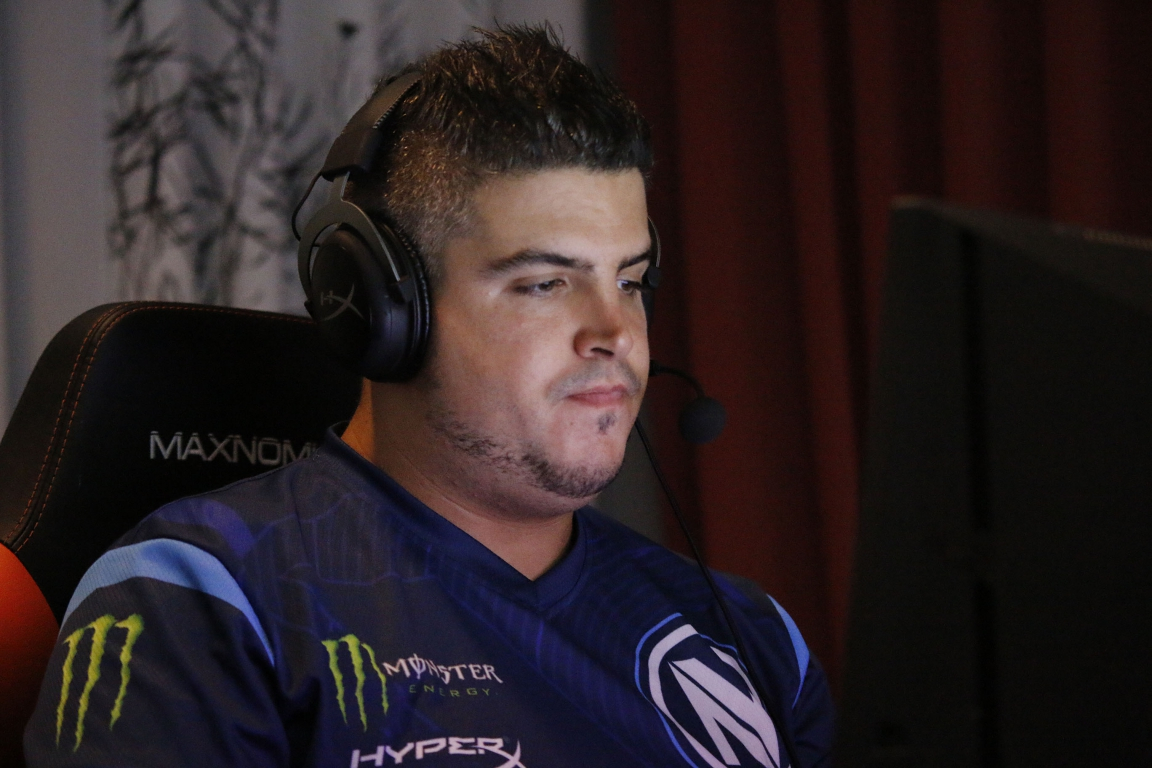 Faze Clan
FaZe are a top-two team in the world and it is a disgrace to the major qualifying format that they are wasting time playing the qualifier instead of spending this time practicing for the major itself. The likes of
Natus Vincere
and especially G2 can mount a challenge to perhaps knock them out of the top seed spot, but it will make little difference given they will, coming from the qualifier with any record, be nevertheless favored to make the playoffs at the major. FaZe are too good to be here, so we will talk about them in more detail in a later edition, but the one thing you should keep an eye out is their veto process – have they made any alternations to their map pool?
Flash Gaming
TyLoo
had to withdraw from the major qualifier following the 87th dramatic incident involving their former coach
Luis "peacemaker" Tadeu
. Flash includes former TyLoo members AttackeR and Summer, as well as their old ex-coach Karsa, who have teamed up with Malaysian kaze and old VG.CyberZen player LOVEYY. The Chinese are a last-minute substitution, having only officially been confirmed as TyLoo's replacement a week ago, and come in with no expectations. They bested Finnish
HAVU Gaming
at SL i-League Invitational in Shanghai and narrowly lost to
Virtus.pro
, but playing internationally – and versus better opposition – is a whole new ball game. With some luck Flash could get to the major to represent China, but given how deep the pool of teams is competing for the final eight top sixteen spots, it seems unlikely.
Flipsid3 Tactics
FlipSid3's captain and in-game leader B1ad3 has been to every major since ESL One Cologne 2014, and he looks to continue his streak by getting three wins here in the Swiss group stage. The squad only attended six tournaments in 2017, and their last big showing came in July – which speaks to their inactivity. To qualify here, WorldEdit and wayLander must have decent showings, and seized cannot perform at the level he did in Na`Vi, prior to his decision to leave. Opponents will not have many demos of F3 to study, and B1ad3 will once again have his team – especially following a bootcamp – in tip top shape. FlipSid3 will hope their experience and tactical approach are enough to score a spot at the major, because the team does not have a lot of skill. Their fate will partly come down to luck of the draw.
G2 Esports
It would not surprise me if this was the last event we saw this G2 roster together at. Despite a great record versus
Gabriel "FalleN" Toledo
's SK Gaming, they have simply had an underwhelming time together as a team, with shox unable to perform individually as an in-game leader and no one picking up the slack for him. The Frenchmen are too good to be at the qualifier, and will find their way into the main event, where a much tougher task awaits them. For now, let us not waste too many words analyzing them, as their tournament does not truly start until January 19.
Team Liquid
Had Liquid not been handicapped by the roster change rule, which does not allow using their latest pick up
Lucas "steel" Lopes
who already represented
Immortals
in the online qualifier, they would be a team competing for a playoff spot and potentially even favored to make it in. Instead they have to rely on their coach filling in – a death sentence at this level of competition. The pairing of EliGE with Twistzz has been dynamite since the Canadian joined in the spring of last year – the duo is arguably the best one-two punch in North America, and should catapult Liquid not only into the major, but perhaps even into a dangerous dark horse team who could ruin someone else's tournament. Given how inexperienced his group is at the majors, it seems likely they will come in well-prepared, despite the coach situation. Watching them will be a bummer because of what could have been, but tune in anyway to watch the latest heroics of their two star players.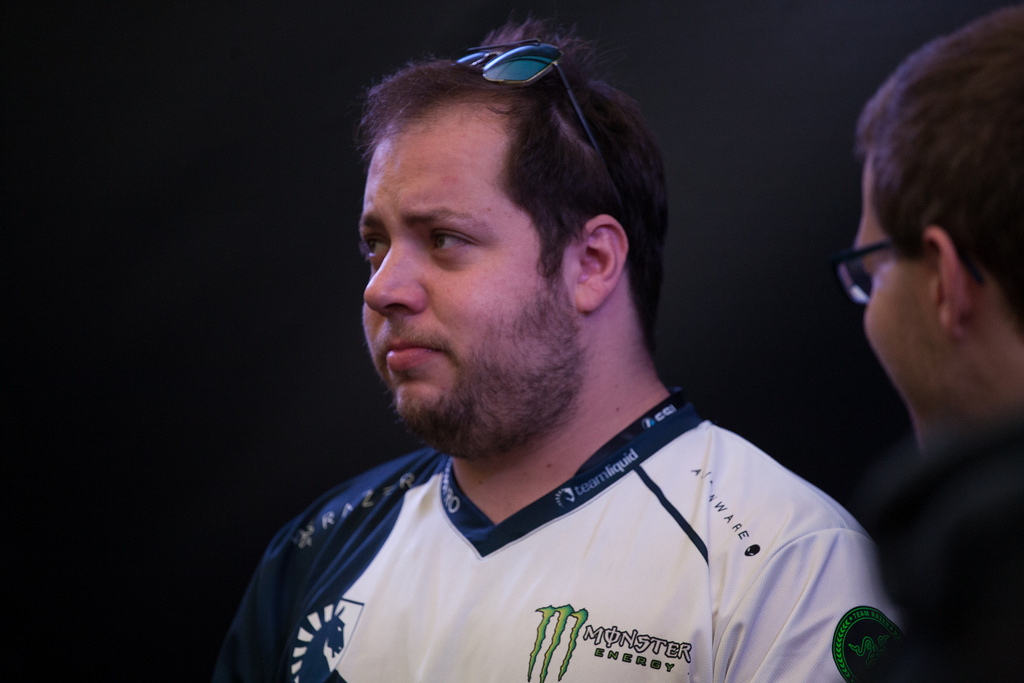 Misfits
The side led by seang@res should have missed the North American minor, but a (for them) lucky visa issue allowed them to attend. Later they of course qualified for the major qualifier, and now they are hoping to make it into the main event. They heavily outperformed expectations at ESL Pro League Season 6 Finals in Odense, where wins over NiP and
North
catapulted the American side into the playoffs, and a 2-0 victory versus
Kirill "ANGE1" Karasiow
's HellRaisers put them into the semi-finals. Unfortunately, that kind of run is unlikely to be repeated here, but it does speak to the kind of growth the team has experienced through 2017 under the leadership of seang@res. Misfits will rely on tactics and preparation, and it might be enough for them to squeeze through to the major against this field.
Mousesports
After the pick-ups of STYKO and suNny in the summer, mousesports went on to win two international tournaments and miss out on a huge upset win over FaZe in Cancun by the slimmest of margins. The team is built around oskar's sniping, but the duo of ropz and suNny give them flexibility. STYKO has been struggling since the team was put together, and needs to be step up if they want to move up further in the world rankings, though that has partially been offset by surprisingly good performances by mouz's in-game leader chrisJ, who moonlights as the team's secondary sniper. The style of play the European team uses is vulnerable to lower tiers of competition – they rely a lot on oskar to open things up on the terrorist side – but they should be experienced and confident enough by now to be able to get over bad starts. There is no doubt mousesports should make it to the major, and will be competing for the right to travel to Boston later.
Natus Vincere
Natus Vincere must be one of the most intriguing teams going into the major. Following months of disappointments, they won DreamHack Open Winter with s1mple going berserk, and could finally have something to build on – just at the right time. They are too good for this qualifier and will make it through easily, but it will give us at least an idea of their potential to see them in the winners' matches. Zeus has been a liability throughout 2017 in both Na`Vi and Gambit, and must perform better to not cost Na`Vi later in the tournament. But for the time being they just need to go through three opponents from this list, and that should not be an issue for a well-rested s1mple, especially if electronic and flamie are in shape to give him a pair of helping hands.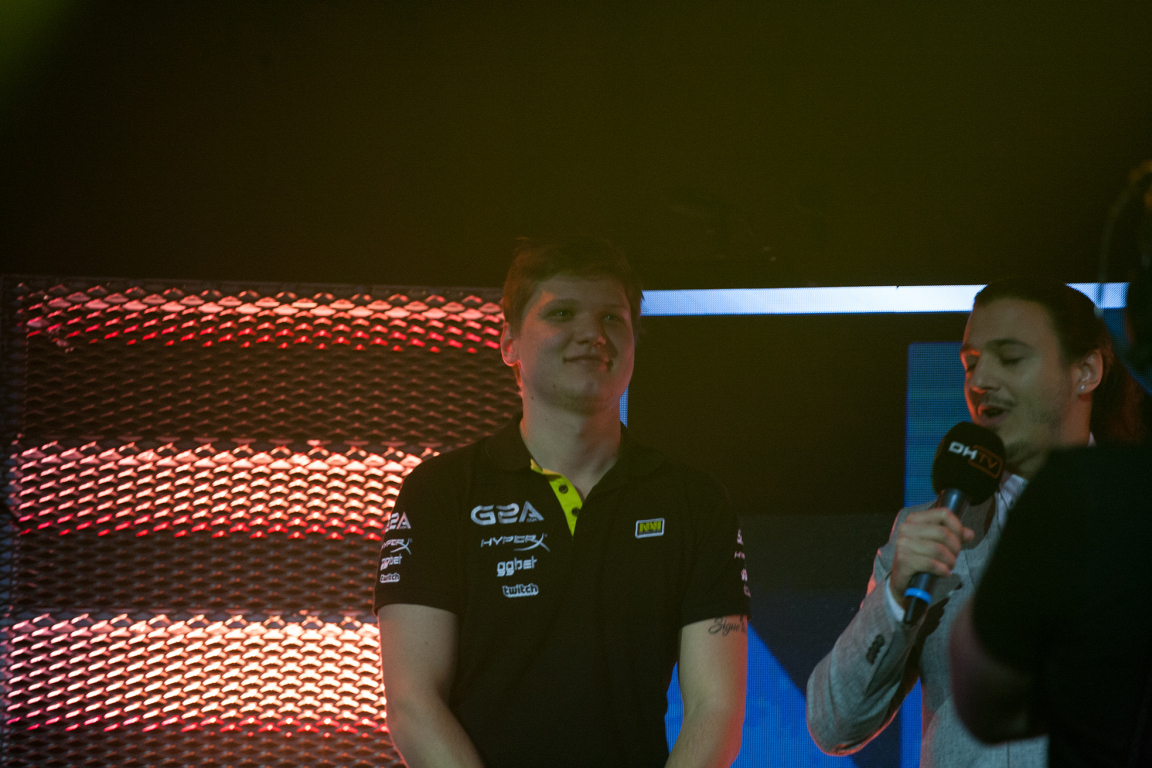 Quantum Bellator Fire
The other product of the silly qualification system that guarantees two additional CIS teams in the qualifier, on top of the ones who went out in the group stage of the previous major, Quantum Bellator Fire are in the rare position of being in a significantly lower HLTV.org ranking – place 60 at the time of writing – than you would expect to see in a 24 team event. QBF won WESG Russia and placed second at the CIS qualifier, but were blown out by the likes of
Nemiga Gaming
,
BIG
and
Óscar "mixwell" Cañellas
's
Wololos
in the later WESG qualifier. The ELEAGUE major qualifier should give them some much-needed experience for the future, but for now the CIS team should not be a threat to many in attendance.
Renegades
The Australians were seemingly lost at sea for years, but in late 2017 a Canadian by the name of NAF pushed them back on shore. His play in Renegades has been a revelation, something one would not expect despite the high ceiling he showcased at the height of
Optic Gaming
's powers in late 2016, before stanislaw's departure destroyed the team. Nifty has also improved significantly as a sniper, and now leads the team with SPUNJ having gotten stuck waist-deep in the analyst world. Their win in Shanghai was a great first step, but now is the time to build on it, following a disappointment at IEM Oakland. Renegades are one of the teams I most look forward to watching at the qualifier, for they have showcased high enough potential that they could be a dark horse even in the main event, yet at the same time could miss qualifying for it. Keep an eye on NAF to see if he continues playing like a quasi-superstar.
Space Soldiers
The Turkish fan club took a hit last weekend with Space Soldiers falling short against
AGO Esports
in the grand finals of ESEA Season 26 MDL Challenge. The two teams are of similar level and in that sense it is not a huge upset, but for a team hoping to push through to a higher echelon in the competitive Counter-Strike world, they should start beating those teams and challenging ones above them in the rankings. XANTARES had a somewhat quiet event for his standards in New York, which is a worrying sign – Space Soldiers absolutely need him in hard-carry mode at the major qualifier. Calyx and paz have stepped up throughout 2017, and will need to contribute heavily – MAJ3R and ngiN are a step below individually. Right on the bubble with many others, whether we see the first Turkish team at a major or not is up for debate, but I would roll my dice for it.
Sprout
The fact Sprout has a spot at this major is another injustice of the current qualification system. Gone are the two players who made PENTA reasonably good in the summer, with suNny joining mousesports and
Kevin "HS" Tarn
going to OpTic. The mostly-German team are one of the least likely teams to qualify for the major, and frankly just looks like a weird composition of players. Maybe there is something here that I am not seeing, but I struggle to imagine them competitive against anyone but the AVANGARs and QBFs of the event, and it would not shock me if the team proceeded to make larger changes to their roster afterwards.
Vega Squadron
The Russians started building a year ago with the victory over NiP in the ELEAGUE Atlanta qualifier, and finally qualified for a major last summer. Vega Squadron went out with a 0-3 record, but are now back to try to qualify for another Valve-event and make more from their experience in the US. Unfortunately, there is not a lot to go by that would suggest Vega Squadron are much better this time around, though they do have two small tournament victories from China. Their star player mir will need to be in great shape – and could be picked up by a bigger name after the event, if that is the case – for them to have a shot. Yet Vega Squadron should be a level above their two lower-tier CIS friends, as well as Sprout. They have a chance, but right now it should be below 50%.
ELEAGUE Boston qualifier will feature a Swiss group stage format where three losses means you are out, and three wins qualifies you for the major. Action will start on Friday, January 12, and continue until Monday, January 15.