NiP Gaming have officially made their first player swap in over a year as the Epsilon player William "draken" Sundin is officially recruited to the team, which puts Jacob "pyth" Mourujärvi on the bench.
A
rumor
regarding this specific player swap was published ealier today, and the organization didn't spend much time procrastinating as they made the news official only a couple of hours later.
In the
announcement
, the new Ninja mentions that this is a dream come true for him. As the 21-year-old's career has somewhat skyrocketed, it wasn't a dream for very long. Only a year ago, he experienced his first real success with the Epsilon, who were called Cringe Gods, when they qualified for a Minor.
"Getting picked up by Ninjas in Pyjamas is a dream come true for me. One year ago, I was competing on the FaceIT platform, where I qualified for the minor in Bucharest. I have since then been working hard on improving and believe I can have an in-game impact in NiP. Even though the team has struggled a bit lately, they are still one of the top teams in the world and I am humble to have been given this opportunity. I am looking forward to getting started and prove my spot on the team!", draken says.
Mourujärvi joined NiP Gaming around the transition from 2015 to 2016, and had early success when his team won DreamHack Masters Malmö. They would also win IEM Oakland together later in the year. Despite these trophies, his time in NiP has been anything but a walk in the park. First off, he missed the MLG Columbus Major due to visa issues, but was on-site to experience the gut punch of being eliminated in a Major group stage at ESL One Cologne.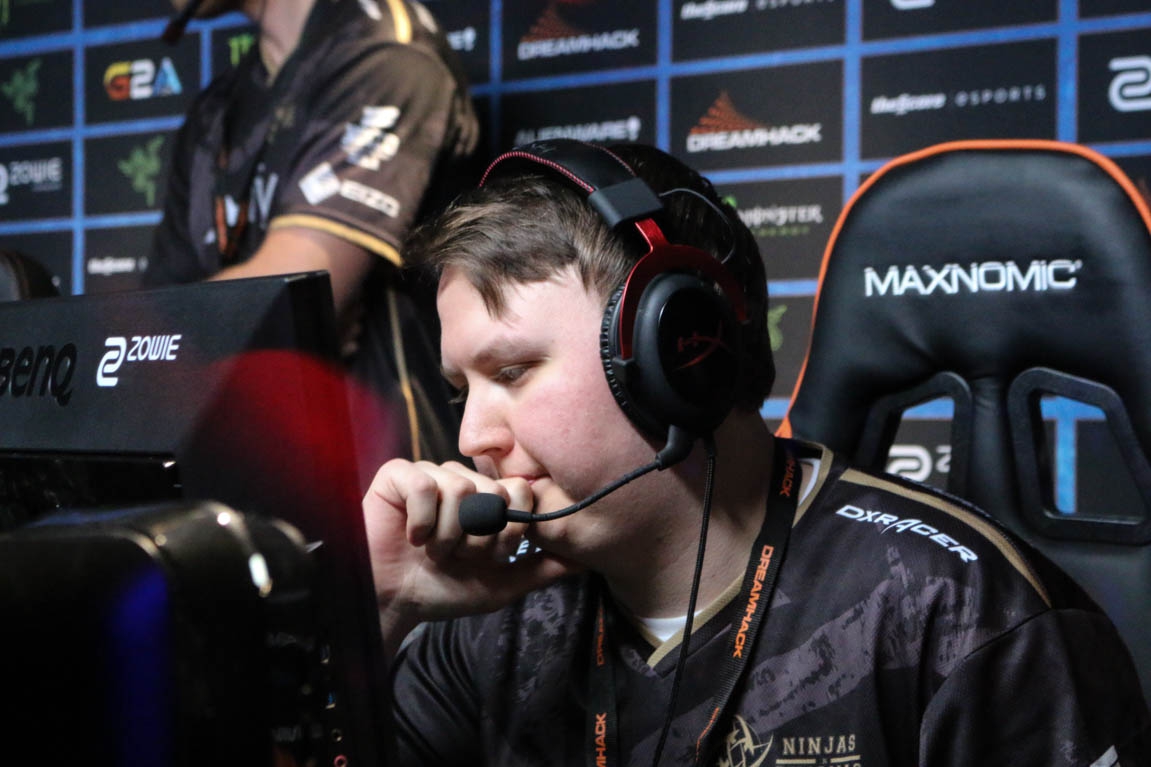 During the fall of last year, he was inactive for three months due to a hand injury. However, the most devastating experience came in December when his team failed to qualify for the Eleague 2017 Major after losing to the underdog Vega Squadron.
NiP Gaming

Patrik "f0rest" Lindberg

Adam "friberg" Friberg

Christopher "GeT_RiGhT" Alesund

Richard "Xizt" Landström

William "draken" Sundin

Björn "THREAT" Pers (Coach)

Jacob "pyth" Mourujärvi (Inactive)
These changes also mean that Epsilon, who recently recruited Karl-William "kalle" Haraldsen to — at last — finalize their squad, are experiencing a set-back as they only have the following four players on their active roster.
Epsilon

Fredrik "REZ" Sterner

Fredik "freddieb" Buö

André "BARBARR" Möller

Karl-William "kalle" Haraldsen