Over 300 stickers, consisting of 64 team stickers and 240 autographs, were released yesterday on the 7th of July. The update, like in previous releases, contained the all new major items now available for players to obtain through the in-game store or the Steam Community Marketplace.
New Gold autograph stickers
Previously only seen on Souvenir weapons, Valve has now decided to release a gold variant sticker available as a drop in the PGL Major Krakow autograph capsules. There are now four different variants of stickers that are obtainable within the game, namely "High Grade" (Paper), "Holo", "Foil" and "Gold". However, the autograph stickers are not available in "Holo" while the "Gold" team stickers are only obtainable through souvenir drops. This keeps the importance of souvenir drops as they remain unique.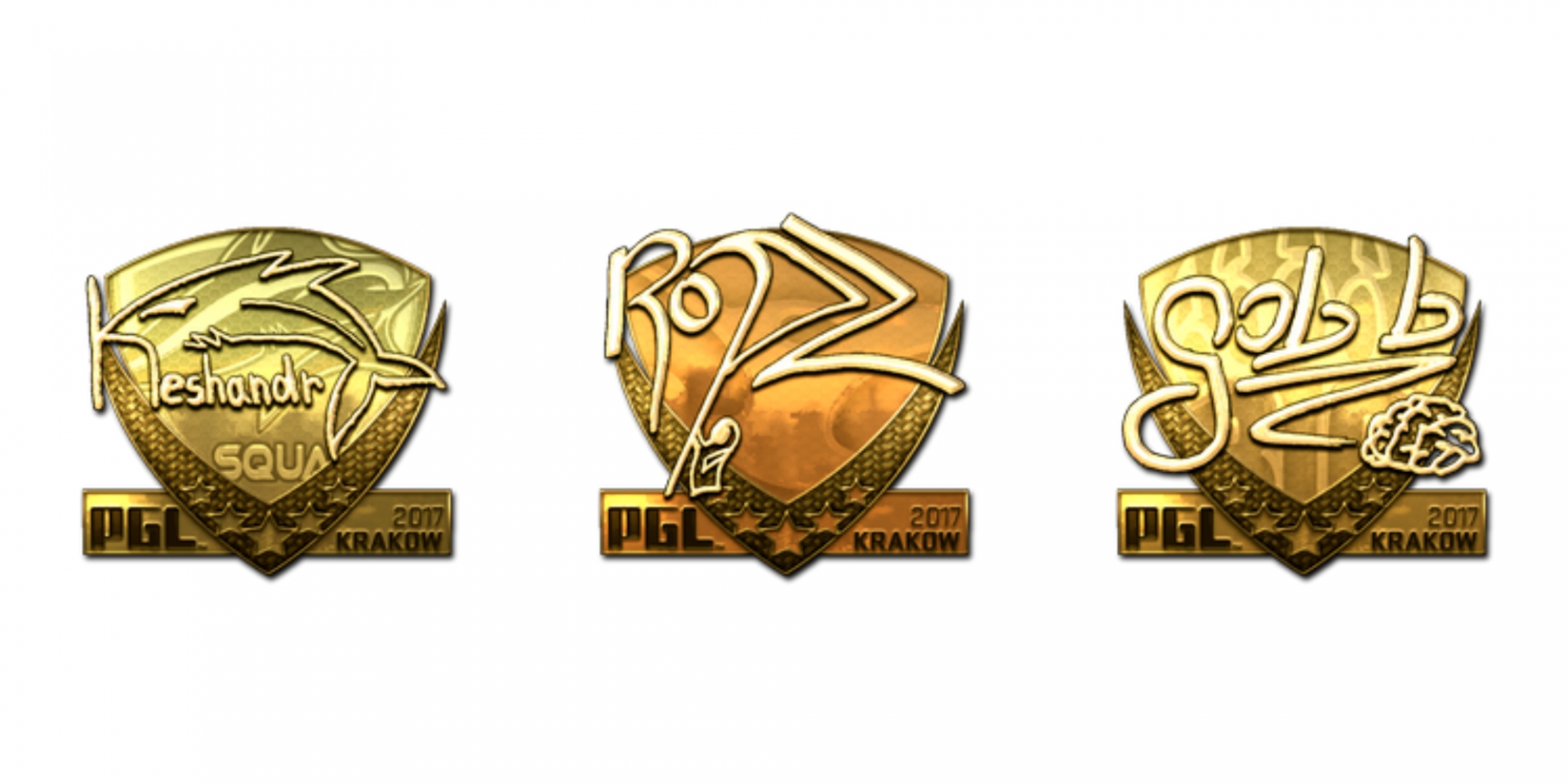 In addition to the new Gold variant stickers, the release also features a Mega Bundle, which can be bought in the in-game store and contains the following items:
One graffiti for each of the 16 participating teams.
One sticker for each of the 16 participating teams.
8 Legends player autograph capsules.
8 Challengers player autograph capsules.
One PGL sticker.
One PGL graffiti.
The price of the mega bundle is placed at €35,95 while the price of the other capsules and stickers remain roughly the same as in the previous major.
For more information regarding the update, make sure to check out the entire update log as it is available on the
official site
.