Fnatic recently announced the
departure
of Olof "olofmeister" Kajbjer and the addition of Maikil "Golden" Selim to the primary team. Despite the hectic changes, this was not the last of Fnatic's feat as they today announced another change.
Dennis "dennis" Edman is supposedly the last man to part ways with Fnatic before the season commences. Edman has supported Kajbjer in the shatterings of Fnatic and has until now remained a part of the Fnatic family. Jonas "Lekr0" Olofsson is set to be the new face of Fnatic by switching places with Edman, who will continue his career in Godsent.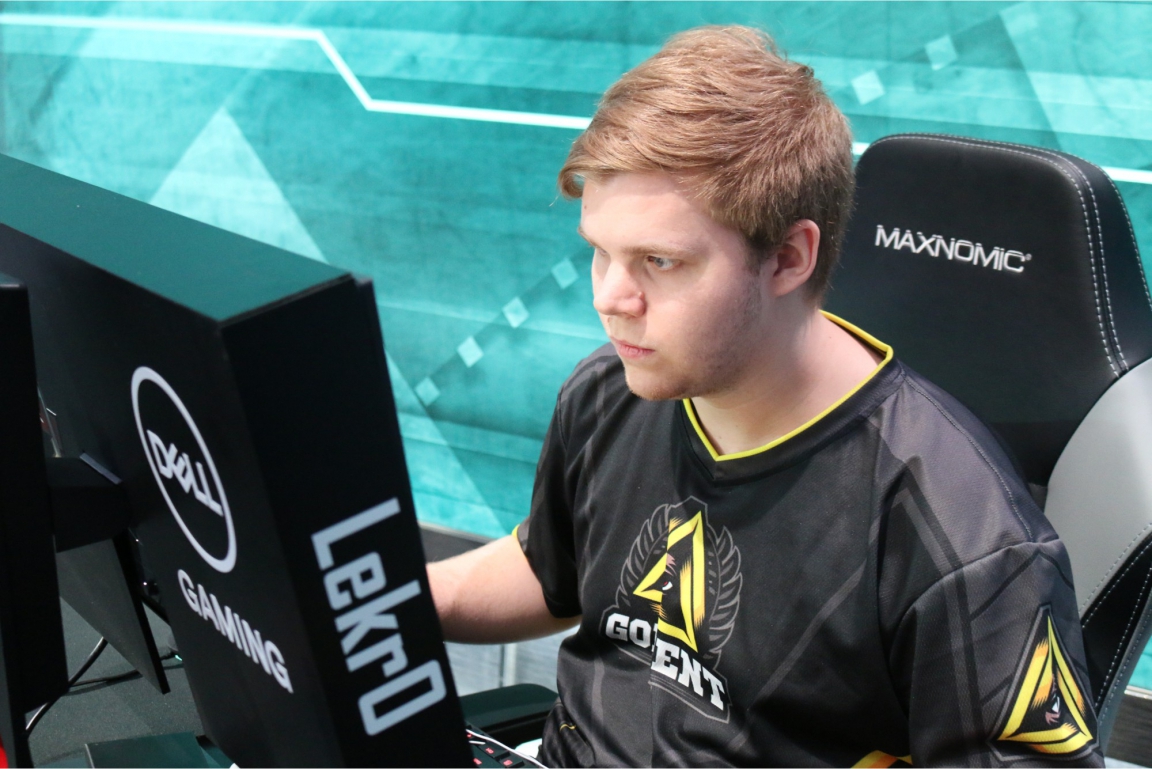 Olofsson has, much like his new teammate Selim, been a part of his team since its founding. He was under the Godsent banner for a mere four months before he departed to join Fnatic in 2016. Three tournaments in Fnatic was all the time for Olofsson before his return to Godsent. After almost a year, he has now decided to come back to Fnatic for the second time.
"I feel that the change that happened is good for myself and the others in Godsent. It felt like we could not develop individually and that the hunger itself started to die out. I think if we "start from scratch," we will be able to improve and become better players. We in Godsent are good friends, and the change itself will not affect it. I think everybody thought this was somehow needed. I have always enjoyed the team, and we have always had fun, but unfortunately, we have to think about the results too. We did not have a lot of good ones, so we needed a change", said Olofsson for Fragbite.
He later explains that the team is expected to bootcamp ahead of DreamHack Masters to increase chemistry and get comfortable in their roles. The goal is to place top four under the first tournaments, but he is dreaming of winning championships in the long run. Olofsson means that he will direct all his energy to CS:GO by uninstalling Dota 2 and other games that have taken focus under the vacation.
Fnatic
Jesper "JW" Wecksell
Robin "flusha" Rönnquist
Freddy "KRiMZ" Johansson
Maikil "Golden" Selim
Jonas "Lekr0" Olofsson
Jimmy "Jumpy" Berndtsson (Coach)
Pronax step to the side
Godsent also released that they have moved Markus "pronax" Wallsten to a substitute position due to the lack of performances in recent times. Jacob "pyth" Mourujärvi has received a chance to display his worth in the ESL Pro League as the Swedish organization is on the lookout for a permanent replacement.
The team had previously announced the departure of coach Alexander "rdl" Redl, only to acquire Graham "messioso" Pitt as their coach.
"Poor performance and continuous struggles to find common ground within the team made it evident for all of us that a change had to happen. Unfortunately for me, it means that I am put on the sideline. I have not played with a group of players that I have clicked this well with ever since my 1.6 days and needless to say, I would have loved to be a part of the active roster for the upcoming season, but I do respect the decision the team has made.", said Wallsten in an official statement.
Godsent
Andreas "znajder" Lindberg
Simon "twist" Eliasson
Joakim "disco doplan" Gidetun
Dennis "dennis" Edman
Jacob "pyth" Mourujärvi (Stand-in)
Markus "pronax" Wallsten (Benched)
Graham "messioso" Pitt (Coach)
A hectic and exciting season awaits for Fnatic who will play their debut game against BIG in the sixth edition of ESL Pro League. The team will debut on offline grounds on August 30 when DreamHack Masters Malmö will commence.
Godsent won't be joining Fnatic in Malmö but still play their debut game in the ESL Pro League on Tuesday, facing Mousesports.