It was the turn of
Cloud9
to clash with
Gambit Esports
in their best of three match-up.
The first arena of battle was to be Gambit's pick of Overpass, echoing the first Quarter-Final of the day, and it was a map that Cloud9 had struggled on earlier in the event. They put up a much better performance this time however, with closely contented combat coming out. With 25 rounds gone in the map, there was nothing to separate the teams. The team from Kazakhstan looked to be poised to take the map before the Americans battle back to take it to overtime with an ace from
Will "RUSH" Wierzba
. Eventually, there had to be a winner no matter how hard it was to find one, and it was Gambit who came out on top 19-16.
The second map then was of course to be the pick of Cloud9, Cobblestone. Much like the first half of the first map, the Americans extended into a steady lead before Gambit figured things out and bring the half back to a respectable 8-7 in Cloud9's favour. The Gambit side struggled to find much more to give in the second half however, as Cloud9 ran away with it, before a late flurry was too little too late as the American's took it 16-11.
The third and deciding map was to be Mirage, the map leftover from the veto process. This time it was Gambit who take an early lead in the first half before Cloud9 work their way back in to the map winning 5 rounds in a row to lead 8-7 at half. Gambit started off the second half with a CT pistol win and two rounds following before Cloud9 countered with six rounds in a row, losing one and then taking a seventh to make it to map point. The Americans storm the final round to victory against a mixed buy, taking the map 16-11 and the series 2-1.
Cloud9
C9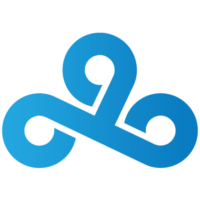 Gambit Esports
GMB