The first elimination match of the day saw the Brazilian side
Luminosity Gaming
, who fell to
Fnatic
yesterday, taking on
Mousesports
who had been defeated by
Optic Gaming
.
The elimination games use a best-of-three format and the maps chosen for this survival battle were Train, Nuke and Overpass if needed. The first half of train was a fairly even affair with Luminosity starting out on the front foot as they take a 7-2 lead over their opponents. But once Mousesports got their momentum going they were hard to stop, as they are able to bring the scoreline back to a respectable 7-8 at half time. Their good form continues into the second half as they only find themselves dropping one round as they take the victory 16-9. Their stand out player on this map was
Miikka "suNny" Kemppi
who finished with a 1.6 rating and 28 kills.
As the game moved onto Mousesports map choice of Nuke they kept the ball rolling. Storming their way to a 13-2 first half lead, which was just too much for Luminosity to claw back, only being able to pick up the pistol round in the second half before being locked out and the game was quickly over as they were defeated 16-3. It was a team effort from the mixed European side this time around with no player standing out, but all players having more than 13 kills with less than 12 deaths.
This result sends Luminosity out of the tournament and means Mousesports have to face the team who defeated them yesterday, Optic, in order to progress.
Luminosity Gaming
LUM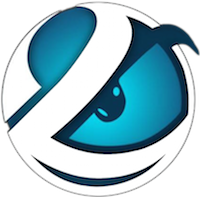 Mousesports
MOU
The second team to go out will hail from North America, as
Cloud9
face
Team Liquid
in the Group B elimination match. The first map is Cloud9's choice of Mirage, Liquid's map pick was Inferno and the decider, if needed, would be Cobblestone.
Mirage was a very close back and forth game that went on for some time, with both teams picking up a high number of frags as it went the distance, the first half closed with Liquid with a narrow 8-7 lead. The second half was much of the same, with
Russel "Twistzz" Van Dulken
holding the site with a triple kill to keep them in the game. But not to be out done
Will "RUSH" Wierzba
earns map point with a triple kill of his own, as Cloud9 take the victory 16-14. The highest rated players on the server being
Joshua "JDM" Marzano
and
Tyler "Skadoodle" Latham
.
Inferno was up next, which saw a fairly even start, with both teams being able to string a few rounds together, but neither being able to run away with it. Team Liquid were able to take 5 out of the final 6 rounds to go into the half with a 3 round lead, 9-6. Wierzba had a stand out performance on his CT side of the map especially, picking up 22 kills to 14 deaths on Inferno, leading the charge as Cloud9 only dropped 1 round in the second half and take the 16-10 victory.
Team Liquid are now out of the tournament, and Cloud9 are left to take on
Faze Clan
in another best-of-3 in the Group B decider match
Cloud9
C9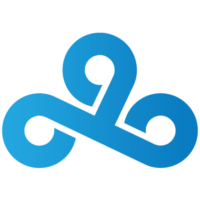 Team Liquid
LIQ