The first match of the day saw two teams who compete in the North American scene face off, as
Team Liquid
took on
Torqued
. The match started out on Mirage, the map choice of Liquid, who were able to take the pistol and first gun round gaining a 4:0 lead.
A resurgence came out from Torqued as they force bought and took the fifth round and then the following four to claw themselves into the lead after a difficult start. However a good performance from
Nick "nitr0" Cannella
helped his team claim 5 of the last 6 rounds of the half moving onto their CT side defense 9:6 in the lead. The second half saw a much stronger performance from the Torqued team who managed to go into the lead with a 12:14 scoreline before Liquid were able to claim 4 rounds in a row to close out their map.
Train was to be the second map, with Team Liquid starting on the CT side. After losing the pistol round an excellent deagle ace by
Russel "Twistzz" Van Dulken
gave his team the momentum to go ahead and take a 6:1 lead, which their opponents were unable to comeback from and went into the halftime switch down 8 rounds to 7.
Lucas "steel" Lopes
was not to be outdone by his teammate and secured an ace of his own in a second half that saw Torqued only pick up two rounds as they were eliminated from the tournament after losing 16:9.
Team Liquid
LIQ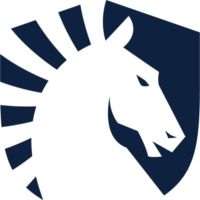 Torqued
TOR
The other lower bracket semi-final was a Danish derby in which the newly refreshed
North
take on
Heroic
. The first map was Cobblestone, and the man topping the scoreboards was
Patrick "es3tag" Hansen
who learnt at the LAN event that he is set to be replaced when it is over. It was a triple from
Andreas "MODDII" Fridh
and also from Hansen to secure them the first map 16:9.
The second map was to be Heroic's map choice of Train, so confidence must've been high that they would be able to defeat their fellow countrymen in just two maps. They started off strong and took the first three rounds before the Lion's of North pushed back with four rounds of their own. North edged out the first half 9 rounds to 6. It was however a different story in the second half. Heroic were now on the CT side, on which they only dropped 2 rounds, whilst they secured the 10 they needed to send their compatriots home.
North
NOR

Heroic
HER
Team Liquid
and
Heroic
will face each other in the Lower Bracket grand final, to see who earns the spot to take on the winner of the Upper Bracket final, which sees Major champions
Cloud9
take on the number 2 team in the world,
SK Gaming
.