It all went very fast. The
Ninjas in Pyjamas
which we all saw in the qualifier to Fragleague the past summer, through the tournament Philips OneBlade Cup, where they ended up in fourth place, are all gone. In September, all of the previous players left the organization and a new squad entered NiP, a squad that previously played together under the name "Welcome to South Georgo". Now, a month after the changes, we had a chat with
Laurynas "Gaxy" Rudys
, with the purpose of discussing the goal of the team and to get his view of the PUBG scene and what it looks like today.
To get contracted by an organization like Ninjas in Pyjamas means a lot to the team, they can now focus entirely on PUBG and, according to Gaxy, the players feel a certain stability that they did not have before signing with NiP. The common goal of the team is to create their own legacy and bring the organization to new heights within the PUBG scene. Although the team always wanted to be as good as possible, they feel that the fact that they are now signed will help them reach the top.
— It feels amazing to be part of Ninjas in Pyjamas and they've really been welcoming to us and making us fit right in, Gaxy told Fragbite.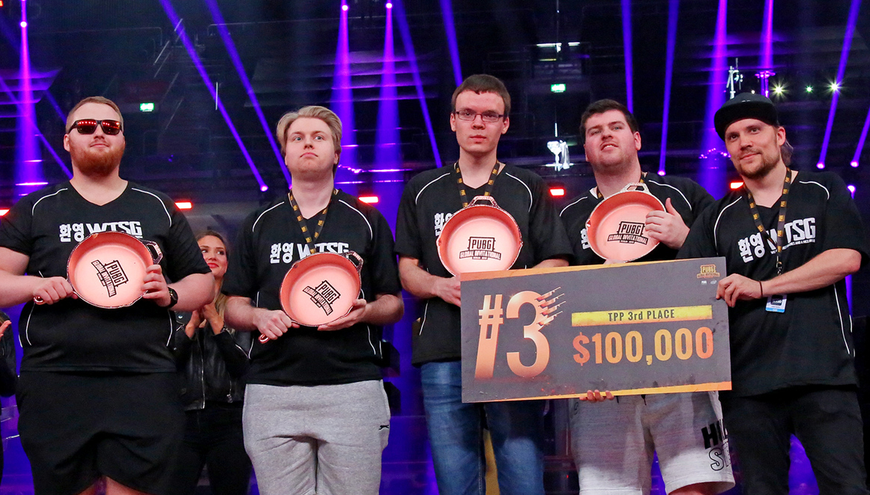 When we ask Gaxy what roles every person in the team holds, he says that everyone must be able to do everything. But if he needs to set specific roles, he would say that
Laurynas "Nbslol" Kisielius
is the team's main in-game leader who decides what the players are going to do.
Alex "vard" Gouge
is a sick fragger and
Justin "MiracU" McNally
are the same, but he usually plays more of a support role. Personally, Gaxy says that he's an entry fragger as he's usually the first to go in on another team, but he also takes on all roles within the team.
— What differentiates PUBG from many other titles is that there isn't really super defined roles among players in a team, everyone has to be able to do everything.
All of these components and the fact that everyone can do everything is what makes them a good team. Everyone can lead, frag and they work well as a unit without any egoists. Everyone in the team knows what they are capable of and everyone adds their part, even though a person may not top frag in a match, they're still a huge part of the team.
Since Gaxy's team is undoubtedly a top team in the PUBG scene and has participated in several major tournaments, we asked him how organizers around the world can improve their tournaments and leagues. The Lithuanian player says that it's a difficult question, but he would appreciate if organizers took the time to build a story with better introductions of the teams and players as well as more statistics. He wants all viewers to know what he or she are looking at.
— And it's really fun to play in front of an audience so I hope we'll see more of that in the future.
But what is actually required in order to reach a professional lever in PUBG? Playerunknown's Battlegrounds is all about map knowledge and, according to Gaxy, Erangel is the best map for competitive gaming. The 22-years-old believes that you have to spend a lot of time on the game by playing yourself, but also by watching when better players play both in tournaments and on streams. His last tip is to not only play the normal public mode while playing, it's better to play via Faceit in order to get used to the competitive settings and style of play.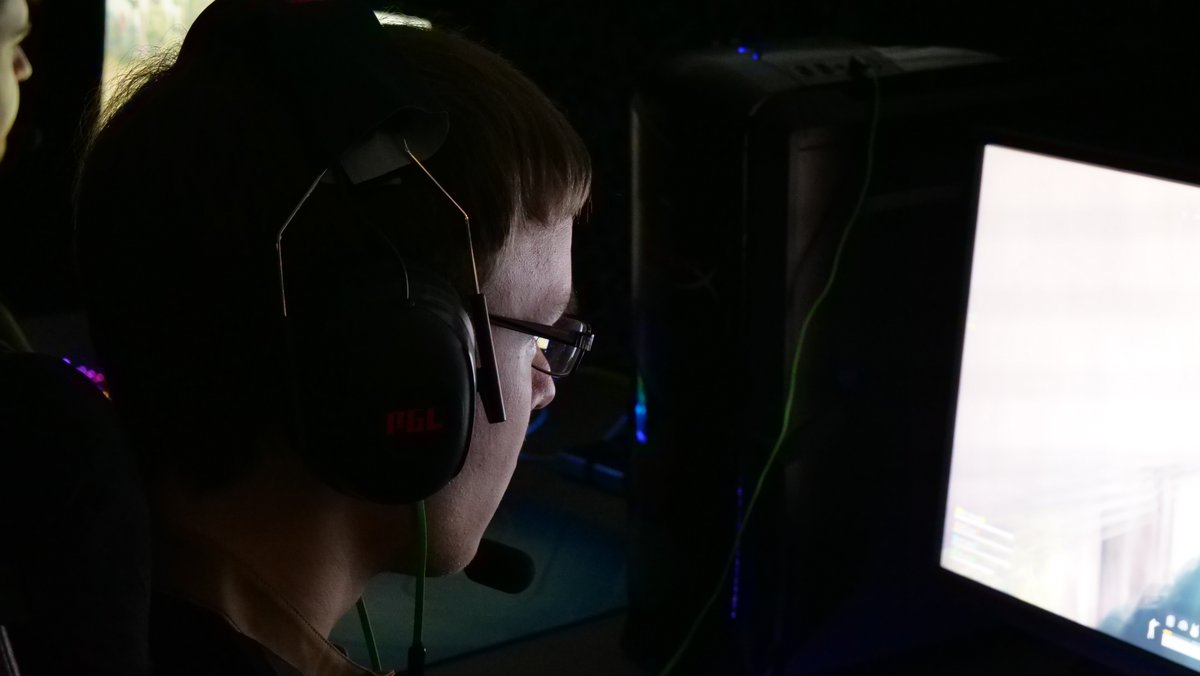 Of course, we had to ask Gaxy if his team will continue to drop in the southern part of Georgepol, given that they have now become ninjas and no longer call themselves "Welcome to South Georgo". However, the fans of the team don't need to worry.
— Yes, South Georgo is still our home and we're always going to drop there unless we have a good reason not to. Sometimes you just can't go where you want because of a bad plane combined with a bad circle for example, then you go to plan B and take it from there.
The interview ends with Fragbite thanking Gaxy for his time, wishing his team good luck on their future endeavors and let the player turn to his fans.
— Thank you and also thank you to everyone who supports us, it means the world to us knowing people are almost as invested in our games as we are ourselves. And also, of course, a big thank you to Ninjas in Pyjamas for believing in us and Xtrfy and Betway for their support. #GONINJAS!
Do not forget that you can follow Nordic PUBG thanks to Fragleague's broadcasts. Now on Sunday, it's finally time again and you'll find the broadcast here