PlayerUnknown's Battlegrounds faces some unique challenges as an esport due to its genre and play style and only time can tell how far it can progress, but first lets take a look at what is holding it back.
One of the biggest issues with the current state isn't down to those playing or setting up the tournaments, rather the game itself. Plain and simple the spectator client just isn't good enough. The most important part is the audience that tune in to watch, otherwise you're playing games for yourself and ultimately achieving nothing. How are the audience supposed to keep track of the action and immerse themselves in the intense firefights and displays of incredible skill when we can barley see what is happening. Despite the fact it appears to have improved, the lag and discrepancy between where the spectator view shows the aim and where the player is actually aiming is distracting to say the least. You can see who has killed who, it's not so bad that you can't tell that for the most part, however when you're tuning in to watch those who are supposed to be the best in the world you want to see the real finer points of their skill in aim and movement.
Another issue with how enjoyable the game is to watch is that even with a perfect spectator client a lot of new ideas need to be employed to keep the audience up to date with the action. There is often somewhere between 16-20 teams in a game and they are spread across the map. Multiple fights can be playing out at the exact same time and many of them might be equal in importance yet we are missing the action. This particular issue is likely going to take some creative thinking, impressive computing/man power or a combination of both. Much like Counter-Strike has multiple observers controlling multiple spectator cameras to seamlessly capture action from across the 10 player game PUBG is likely going to need a similar system, but larger. Even if this can't be fixed in real time, spectators capturing concurrent clips can create highlights to show picture in picture or as a replay on the broadcast so the audience can catch up with what they missed. I have heard that PGL will be using a similar style to Eleague at their CS:GO events where the audience can choose which teams perspective to watch and switch between them as they please which sounds like a great step in the right direction.
Similarly the ability to track which teams are alive, with how many kills and how many members alive is an important factor to me in a game where every kill and placement can effect the overall standings in a huge way. Currently you can easily get overwhelmed trying to keep track of the kill feed to figure out the overall bigger picture of a match. Again I can't claim to know the technical limitations to implementing this but a similar system to how HLTV's "HLTV Live" section could work, where as a supplement to the main stream feed there is a "scoreboard" of those that are in the game, that is updated live with their kills and whether they are currently alive or not. Hopefully we will see this come to light with the early access of the PUBG Developer API, that was announced in the 2018 roadmap.
I feel that issue ties in with this next point which is understanding the meaning of engagements. One of the most important parts for enjoying a match or a tournament is knowing what the consequences of certain occurrences are. If Optic engage in a battle with TSM the audience needs to understand just how that does, or might, effect the match as a whole otherwise there is no real thrill of seeing who will come out on top. I realise that sometimes the story gets lost in the maths of a real time match even for those working on the event, however it doesn't make it any less of an issue that a fight without known consequences is a fight without importance in my eyes.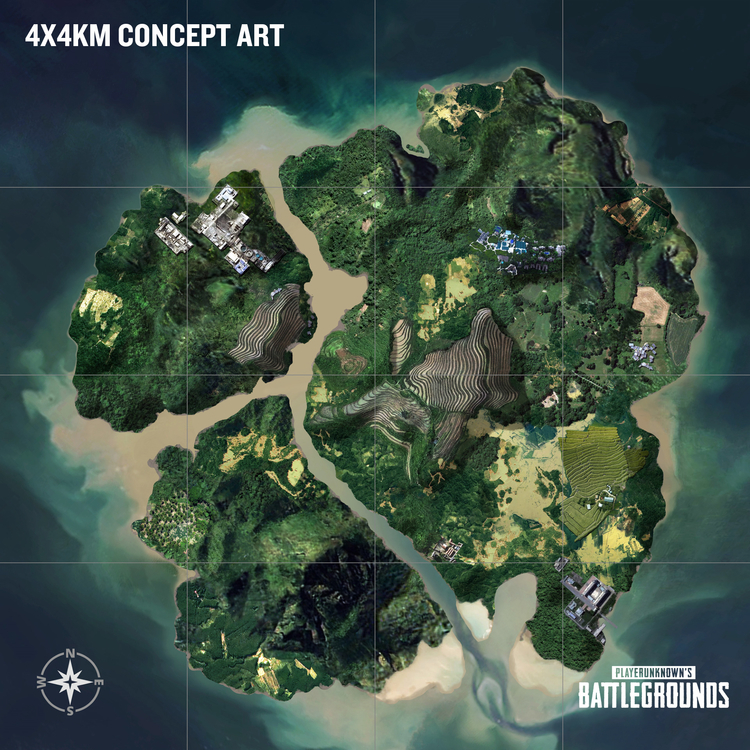 One issue I've heard of with the later stages of tournaments is that PUBG games are designed to have a certain amount of players in and that amount doesn't get any lower throughout the stages despite some teams not being able to achieve any more than they already have. This causes issues in two ways, one is that a team with 0 chance of improving their placement in a meaningful way can take a team who could still win the entire thing down with them, which whilst a moral grey area isn't against any rules in a fight for survival. Another issue with this goes back to meaningful fights, it fills the servers with many teams and fights that are inconsequential to the overall narrative. One idea I had for this issue, whilst not being a tournament organiser or a game developer (despite the name) is to separate the tournaments into multiple stages in a new way. Similarly to how head to head games have "playoffs" such as quarter-finals, semi-finals and a grand final, PUBG could do with cutting down the amount of teams in the later games. With the prize payouts they could structure it into brackets where for a certain amount of teams how much you are paid is done in chunks, not different for each individual placement. E.g. 10-15th gets $10,000, 15-20th gets $5,000 etc. This allows you to cut off a certain amount of teams at some point and progress to the next stage with the top 10 for example. From this point each place is worth a different amount of money and every fight means something for every team.
For this to work though it would likely take the use of the upcoming smaller map, or a similar map, to hold games between a lesser amount of teams. This means the viewers can assign a certain amount of importance to each game and should at least reduce the issue of "hot dropping" where teams with no chance of victory knock out teams that are still in contention at the top of the tables. I could see why people would argue that this system wouldn't be Battle Royale, but I feel that it would be a good compromise
I'm not claiming to have more experience or expertise than tournament organisers in the esports scene, I'm simply trying to offer my view on why the game is currently difficult to follow and ways in which it could possibly be improved, I'm sure my ideas are not perfect but criticism without offering some form of suggestion would be pointless. If you have any ideas of your own, let us know in the comments section below or on social media, the more opinions the better.