Often while playing PUBG I found myself saying 'oh it's that circle again' or 'same as last map' and so on, so I started to take a screenshot in every game I played on Erangel to compile where the first circle appears.
Firstly I created a gif, showing each of the circles individually, in rapid succession. What it appears to show, which surprised me if I'm honest, is that I didn't get repeat circles very often at all. Sure some overlapped slightly, but it did feel quite random.
Next I attempted to create a heatmap, the first allows us to see something that should be quite obvious. That the majority of first circles happen over the middle of the map, slightly favoring the lower half of the main island.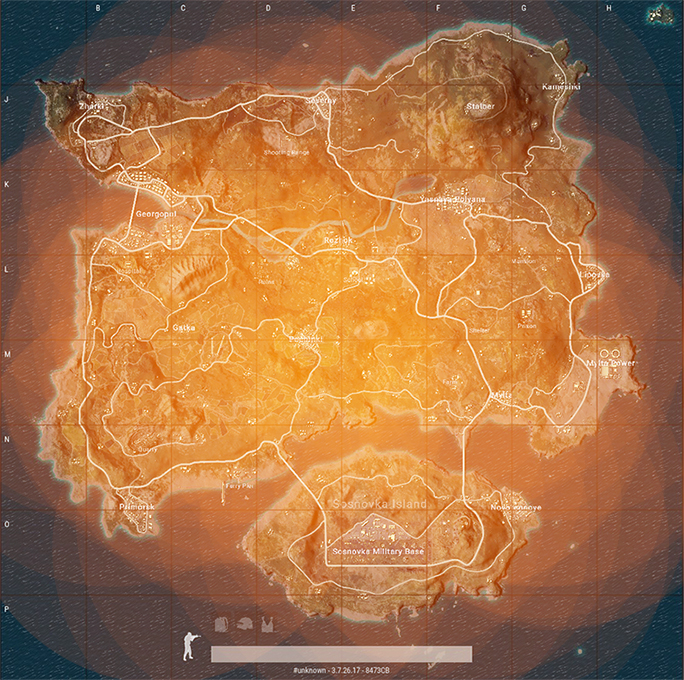 Inverting the heatmap makes it much easier to see the lesser used areas of the map, namely the north east up by Stabler and Kameshki, and the north west in Zharki territory.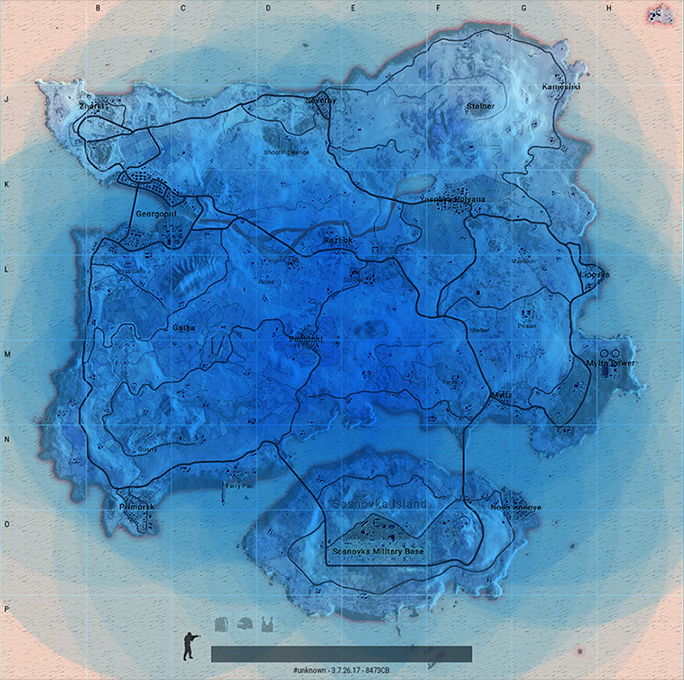 Keeping in mind these are just stats surrounding the first circles, and not where the final circle will end up, but there is quite a large amount of water covered. Although if the new changes around favoring land over water remain (and are not rolled back with the circle speed/wait changes) then this is should be a good thing.