Let's jump straight in, there is set to be big changes to the weapons. With the new SLR being introduced. The SLR is a DMR (designated marksman rifle) chambered in 7.62 ammo, with 10 bullets per magazine as standard. The weapon will do more damage than the SKS but also has more recoil.
The rest of the weapons in the game have been balanced. With buffs to the damage done by pistols, SMGs and LMGs with drops in damage for the 5.56 rifles. Other changes to the weapons will be listed in full in the patch notes at the bottom of the page.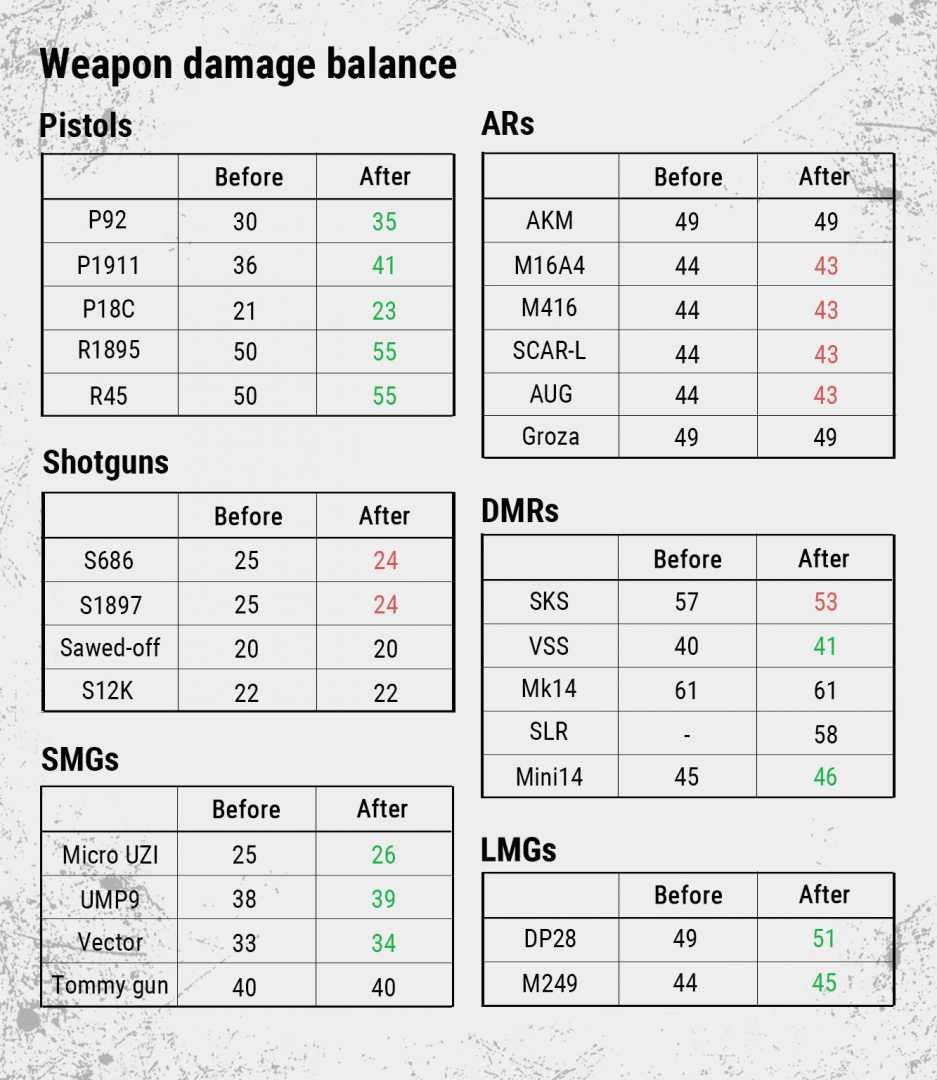 As well as a new weapon, and changes to the weapons there are also six new attachments also coming to the game. Duckbill for shotguns, Light, Thumb and Half Grips for Assault Rifles, Sub-Machine Guns and Designated Marksman Rifles, with two of them being new scopes, the 3x and 6x. The 3x has a fixed magnification and will be a common world spawn, whilst the 6x is variable from 3x-6x and is a rare spawn.
The reticle style and colour on red-dot, holo-sight, and 2x scope will be adjustable by using the current zeroing keys.
There is also a new vehicle arriving in Miramar, in the form of a four-seater classic muscle car, the Mirado.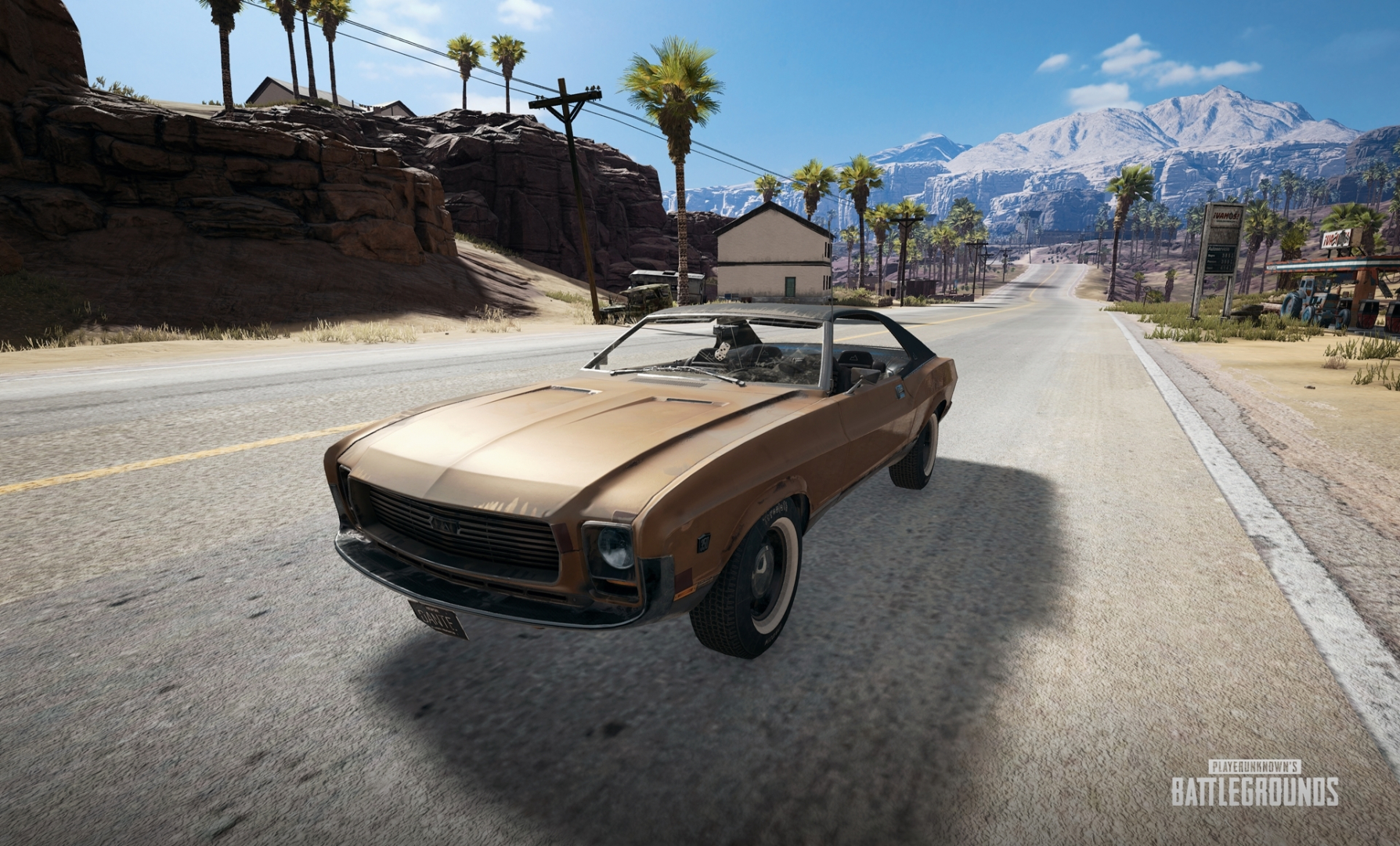 The much requested Map Selection feature has now made it's way to the test server also, alongside many map improvements including "the addition of more objects like trees and rocks throughout the map to provide some additional options for cover in wide-open spaces."
The full patch notes can be found
here
.