The very end of the trailer gave us a glimpse of crisp white snow, showing footprints.
"This map is currently very early in development, and we're aiming to bring it to both PC and Xbox One this winter. Expect to see some new mechanics built around the snowy terrain."
I expect that the new mechanics will be the possibility of footprints of enemies showing up, allowing you to stalk your prey across the map.
Earlier in the video we saw a ballistic or riot shield being used to absorb incoming enemy fire, whilst the defender was holding a SMG.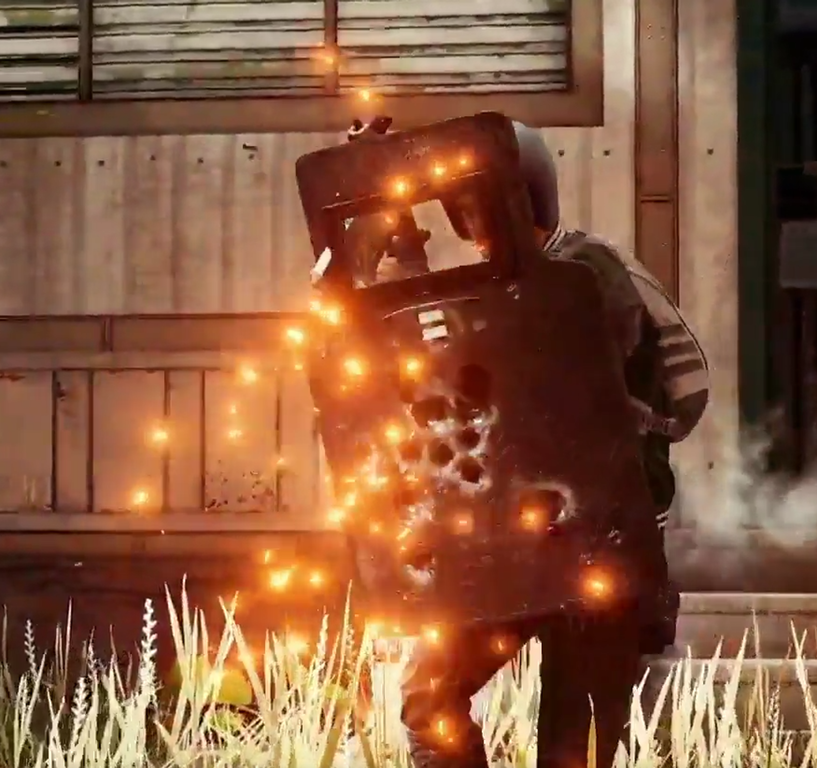 The PUBG blog said that the shield will go in the slot for the primary weapon, and will be seen first in War Mode later this year.
---
All the PUBG Announcements From Microsoft's E3 Press Conference
Steam Community