CS:GO Asia Championships 2018
Here you can find all content on Fragbite related to the topic CS:GO Asia Championships 2018.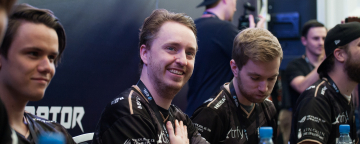 As of now three out of the eight teams have been revealed, for the $300,000 PGL and Perfect World event taking place in Shanghai, China.
The comments below are written by users on Fragbite. Fragbite do not review the truthfulness of the written text and you are recommended to critically review the text. Do not assume the content of any post is truthful.