Fails
Here you can find all content on Fragbite related to the topic Fails.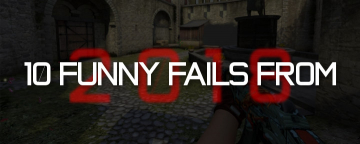 Highlight after highlight has been produced by the professional CS:GO-scene during 2018, but even the best players are bound to fail at one point or another. Here we've compiled a list of the funniest fails from 2018. Happy new year!
The comments below are written by users on Fragbite. Fragbite do not review the truthfulness of the written text and you are recommended to critically review the text. Do not assume the content of any post is truthful.