Health Issues
Here you can find all content on Fragbite related to the topic Health Issues.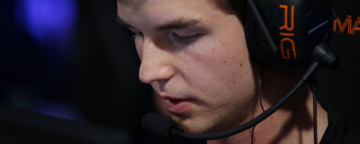 Nicolai "device" Reedtz will not be able to play for Astralis during its upcoming matches in ECS and Blast Pro Series due to illness. Jacob "Pimp" Winneche is set to replace the Danish player in ECS while the benched Godsent-player, Dennis "dennis" Edman, will be playing for the team at Blast.
The comments below are written by users on Fragbite. Fragbite do not review the truthfulness of the written text and you are recommended to critically review the text. Do not assume the content of any post is truthful.