Michał "MICHU" Müller
Here you can find all content on Fragbite related to the topic Michał "MICHU" Müller.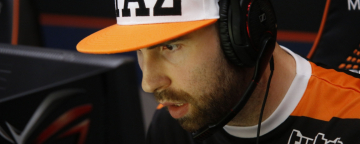 The Polish legend, and captain of Virtus.pro Wiktor "TaZ" Wojtas has been benched by the organisation, as they look to improve their fortunes. Michał "MICHU" Müller will act as a stand-in during Starladder and IEM Katowice.
The comments below are written by users on Fragbite. Fragbite do not review the truthfulness of the written text and you are recommended to critically review the text. Do not assume the content of any post is truthful.