quix
Here you can find all content on Fragbite related to the topic quix.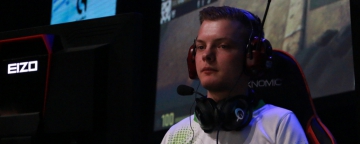 Fredrik "slap" Junbrant and Karl-William "kalle" Haraldsen have together with, among others, Max "quix" Lindkvist, joined the British esports organization Prophecy. The team is expected to compete at the Gfinity Elite Series, which will be starting on the 8th of July.
The comments below are written by users on Fragbite. Fragbite do not review the truthfulness of the written text and you are recommended to critically review the text. Do not assume the content of any post is truthful.