Ricky "Rickeh" Mulholland
Here you can find all content on Fragbite related to the topic Ricky "Rickeh" Mulholland.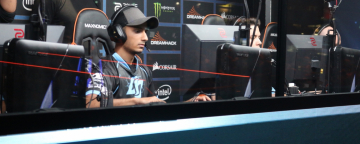 The North American organisation have announced that they are closing down their male CS:GO divisions.
The comments below are written by users on Fragbite. Fragbite do not review the truthfulness of the written text and you are recommended to critically review the text. Do not assume the content of any post is truthful.
HAVU Gaming vs. Superjymy – LOOTBET League Season 4 Group Stage
Movistar Riders vs. Nordavind – LOOTBET League Season 4 Group Stage
Ninjas in Pyjamas vs. Virtus.pro – 2019 V4 Future Sports Festival S2 Playoffs
Tricked Esport vs. Adwokacik – 2019 V4 Future Sports Festival S2 Playoffs
Mousesports vs. Virtus.pro – 2019 V4 Future Sports Festival S2 Playoffs
Mousesports vs. Forze – GGBET Beijing Invitational Playoffs
No streams live right now