Vince Hill
Here you can find all content on Fragbite related to the topic Vince Hill.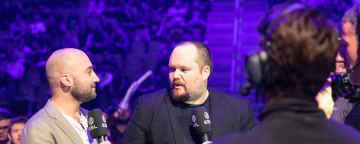 British commentator Vince Hill has been added to the on-air team for DreamHack Masters Marseille, replacing Matthew "Sadokist" Trivett.
The comments below are written by users on Fragbite. Fragbite do not review the truthfulness of the written text and you are recommended to critically review the text. Do not assume the content of any post is truthful.
No streams live right now